An integrated contract model combining the supply of subsea production systems (SPS) with the design and installation of subsea umbilical, risers and flowlines (SURF) has emerged as a top project-getter for services company TechnipFMC.
The London-headquartered company, with operational headquarters in Houston and Paris, officially began operating under the TechnipFMC name in January 2017 following the merger of SURF company Technip and SPS supplier FMC Technologies. It calls its offering iEPCI (integrated engineering, procurement, construction and installation).
Pre-industry-downturn and pre-merger, Technip and FMC had offered integrated solutions through an alliance agreement, and then later through the joint venture Forsys Subsea from 2015.
"Well before the oil price fall, we saw various indications that something needed to be done to keep the subsea market competitive with other development solutions for our customers," said Arild Selvig, TechnipFMC's VP Subsea Commercial, Norway & Russia. "As a driver of industry change, we saw an opportunity to transform our clients' project economics with our integrated expertise and solutions."
To date, the company has announced 16 integrated EPCI projects globally, including eight in the first half of 2019 alone, as it sees demand for its integrated solutions continue gaining market traction.
TechnipFMC is "by far the biggest player" within the integrated SPS and SURF segment, according to Rystad Energy analyst Henning Bjørvik, who says the UK based firm has pulled in more than half of integrated subsea contracts over the past three years.
Doug Pferdehirt, Chairman and CEO of TechnipFMC, said in a statement announcing the company's second quarter earnings, "In the subsea industry, iEPCI is a structural transformation that is occurring as a result of the creation of TechnipFMC, and this paradigm shift is accelerating.
"Integrated project awards have exceeded $3 billion for the first half of the year, and we have secured 100% of these awards. Importantly, integrated awards have accounted for more than 50 percent of our inbound orders in 2019. iEPCI has clearly proven to be a unique growth engine for TechnipFMC," Pferdehirt said.
Bjørvik said Norway and the UK is the region with the most integrated projects, with operators including Equinor, Neptune Energy, Lundin Petroleum, Hurricane Energy, Taqa and ConocoPhillips having each opted for at least one integrated contract with one of the several alliance partner groups marketing the approach today.
For TechnipFMC, who has also secured integrated work in other areas such as the Mediterranean, Gulf of Mexico, Malaysia and Indonesia, at least half of its iEPCI projects to date are in Norway and the UK.
| | | | |
| --- | --- | --- | --- |
| Award date | Operator | Project | Location |
| November 2016 | Equinor | Trestakk | Norwegian Sea |
| June 2017 | Equinor | Visund Nord | Norwegian Sea |
| September 2017 | Hurricane Energy | Lancaster | UK North Sea |
| December 2017 | VNG (acquired by Neptune) | Fenja | Norwegian Sea |
| January 2019 | Lundin Petroleum | Solveig and Rolvsnes (combined as one project) | Norwegian North Sea |
| April 2019 | Neptune Energy | Duva and Gjøa P1 (combined as one project) | Norwegian North Sea |
| April 2019 | ConocoPhillips | TOR II | Norwegian North Sea |
| April 2019 | Neptune Energy | Seagull | Central North Sea |
Selvig said the market for iEPCI projects should be divided into two camps: majors and independents.
Independent companies see the value of long-term partnership and early engagement support during the study phase moving into a direct negotiated integrated contract, he said, adding iEPCI fits very well with their overall business model and taps into the contractor's competence base. "They see the value of our proven suite of technological capabilities from SPS to the SURF side, and we can mitigate risk on the schedule for interfaces that we can handle internally and also improve time to first oil," Selvig said.
Majors, too, have seen the value of integrated contracts, Selvig said: "We see that the majors are moving in an integrated contract model thinking. However, they see more that iEPCI is one important contract model in their toolbox, and in some cases, it fits their agenda and what they are after regarding, for example, accelerated schedule or new business environment."
According to Bjørvik, majors BP and Eni have arguably been the most active operators globally when it comes to awarding integrated contracts. Among its iEPCI awards in 2019, TechnipFMC has won two contracts from BP in the US Gulf of Mexico (Atlantis Phase 3 and Thunder Horse South Expansion 2), as well as a large contract from Eni worth upwards of $500 million for the Merakes project offshore Indonesia.
Another major, ConocoPhillips, this year awarded TechnipFMC an integrated contract for the Tor II project, an extension of the long-producing Tor field in the Greater Ekofisk Area of the Norwegian North Sea, representing the first time the operator has gone with subsea production and an integrated contract model, Selvig said.
TechnipFMC completed an integrated front-end engineering and design study (iFEED) for the project in autumn 2018, leading to discussions on the SPS and SURF portions, which TechnipFMC won. Delivered as an iEPCI project, the company will execute and install an integrated SPS and SURF solution. Tor II will include eight new production wells and a two-by-four slot SPS planned to be connected to the Ekofisk Complex by multiphase production and lift gas pipelines to existing risers at the Ekofisk 2/4 M platform.
Selvig said that the Tor II iEPCI project has the potential to be a springboard for a long-term relationship with the operator in Norway and the UK. Long-term partnerships are "very important", he said. "TechnipFMC would like to be perceived in the market as a long-term, trusted partner delivering value to our clients for integrated projects."
TechnipFMC has several long-term alliance partners, including Lundin, Neptune and Wintershall DEA. In its fifth iEPCI alliance, TechnipFMC's existing partnership with Wintershall was announced in July 2019 to be expanded to create additional value through integrated FEED, integrated EPCI and integrated life of field services.
The firm's alliance agreement with Neptune has been signed for an initial five-year term with options for further extensions, and covers the full project lifecycle from early concept work, through engineering, procurement, delivery of SPS and installation of subsea equipment and infrastructure, and continues into life of field support (TechnipFMC also offers integrated life of field services, or iLOF).
The first projects to be executed under the alliance agreement, Duva and Gjøa P1, are being developed under one iEPCI award, which TechnipFMC says is worth between $250 million and $500 million, as fast-track subsea tiebacks to the Neptune operated Gjøa facilities in the Norwegian North Sea.
TechnipFMC will supply the subsea equipment from the wellheads to the riser hang-off at Gjøa, including subsea templates, xmas trees, manifolds, production and gas lift pipelines, umbilicals, subsea structures and control systems, plus installation activities. The first template is expected to be installed on the Duva field during the second half of 2019 ahead of first oil targeted for the first half of 2020.
The alliance agreement and Duva and Gjøa P1 call-off follow on another Neptune integrated project currently underway. In late 2017 VNG Norge – acquired by Neptune in June 2018 – awarded TechnipFMC an iEPCI contract worth more than $250 million including trees, manifold, controls, riser bases, the world's longest electrically trace heated pipe-in-pipe (ETH-PiP), rigid flowlines, flexible risers, umbilical and installation for Fenja (previously known as Pil & Bue), a long 42-kilometer tieback to the Equinor-operated Njord platform.
The electrically trace heated technology will help to avoid flow assurance issues for the flowline, Selvig said. "We are in the midst of execution," he said, with first equipment deliveries ongoing and good progress being made within the technology qualification program.
In addition, the company announced a new iEPCI award from Neptune Energy in late July. Under the terms of the contract, which TechnipFMC says is between $75 and $250 million, the company will manufacture, deliver and install subsea equipment including production and water wash pipelines, umbilicals, subsea structures and control systems for the Seagull project in the Central North Sea.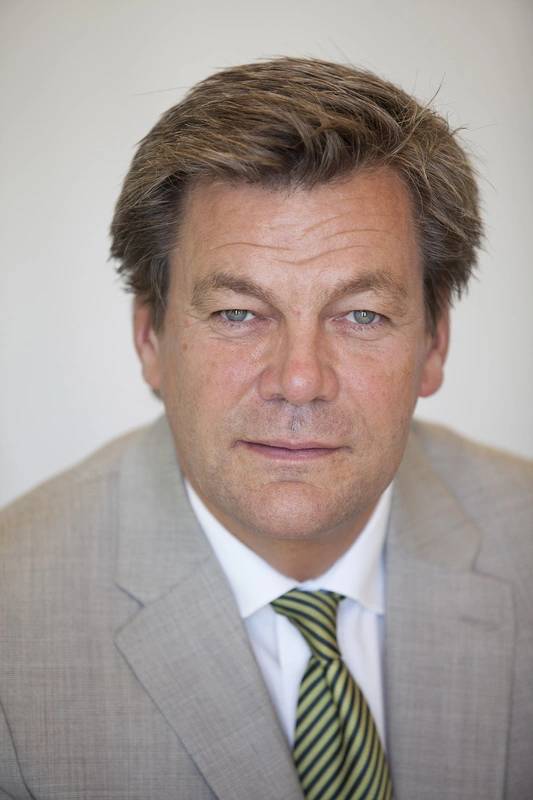 Arild Selvig, TechnipFMC's VP Subsea Commercial, Norway & Russia (Photo: TechnipFMC)
"Lessons learned"
Commenting on the iEPCI work performed to date, Selvig said, "There's a couple of lessons learned from what we have done. If you take the Lundin case where we are currently executing, it was stated by the Lundin Norway CEO that because of this contract model they have saved at least one year to first oil."
The project he's referencing involves two fields combined under one iEPCI award: Solveig (formerly Luna II) and Rolvsnes, for tieback to the Edvard Grieg platform in the Norwegian North Sea. The iEPCI contract follows on previous iFEED work and continues on a long-term alliance agreement formed in 2017. For Lundin, the goal of the cooperation is to involve the supplier TechnipFMC earlier on to accelerate and simplify project developments.
Selvig also pointed to advantages recognized through its work with Equinor, specifically mentioning the Trestakk project, a Norwegian Sea tieback to the Åsgard A floating production vessel.
"When it comes to Equinor and the [integrated] projects we have run with them, they see that there is low variation orders, so they save contingency on the project on their side. We are able to deliver much quicker, and actually the Trestakk project we delivered and installed on the seabed in 22 months – which has never been done before," he said.
Trestakk, which consists of three production wells and two gas injection wells, had originally been seen as too expensive to develop, but simplification and streamlining achieved thanks in part to iFEED and iEPCI helped to drive down costs.
Anders Opedal, Equinor executive vice president for technology, projects and drilling, said in Equinor's July statement announcing first production from Trestakk that development costs nearly halved before the final investment decision (FID) was made, and then again even further from FID to start-up thanks in part to TechnipFMC.
Under its iEPCI award, TechnipFMC supplied and installed the flexible riser, production flowline, gas injection line, flexible jumpers, umbilicals and SPS with subsea trees and completion system, a manifold, wellheads, subsea and topside control systems and tie-in hardware and tools. "We were able to bring down cost of our scope close to 20%," Selvig said.
Additionally, Equinor has stated during their lessons learned seminars that they have had significant savings on their side outside of its contract scope with TechnipFMC during execution and follow up, he said.
In addition to better time to first oil and reduced cost on the seabed (including capex and install-ex), Selvig said risk mitigation during the execution schedule rounds out the list of "top three" benefits for iEPCI. TechnipFMC is able to handle all of the interfaces between the SPS and SURF packages internally. According to Selvig, this offers benefits such as better planning control, no variation orders and adjusted terms and conditions in the contract that are in favor of the client (the same warranty period for SPS and SURF, for example).
"[iEPCI] is a clear trend that is increasing. If you look at larger contracts over the past three years, close to 40% have been iEPCI globally, and for Norway it's the same figure; we have been awarded approximately half of these contracts," Selvig said.
"The interest for iEPCI continues to increase, so we should expect that we will see an increasing percentage of the total market being integrated," Selvig said.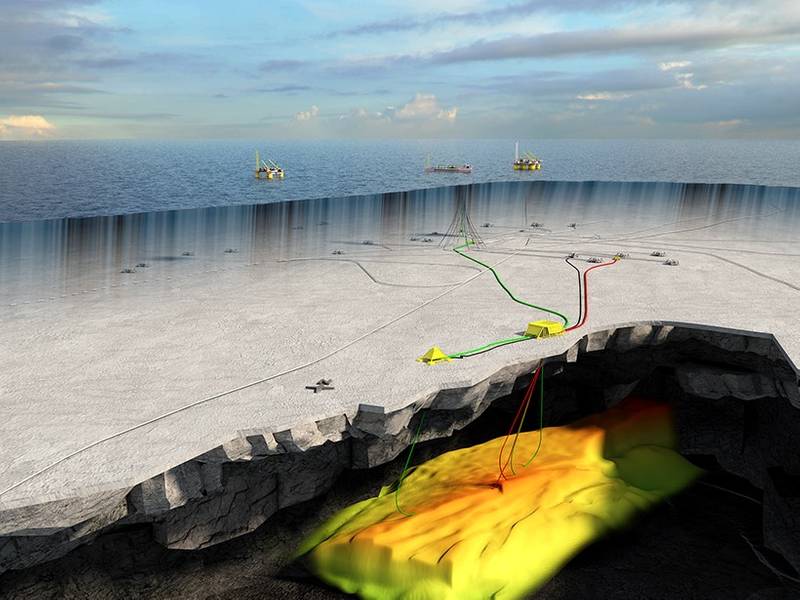 For the Equinor-operated Trestakk project in the Norwegian Sea, TechnipFMC supplied trees, manifold, integrated template, controls, flexible flowline and riser, umbilical, rigid PiP and installation (Image: Equinor)