TechnipFMC Wins Thunder Horse Expansion Gig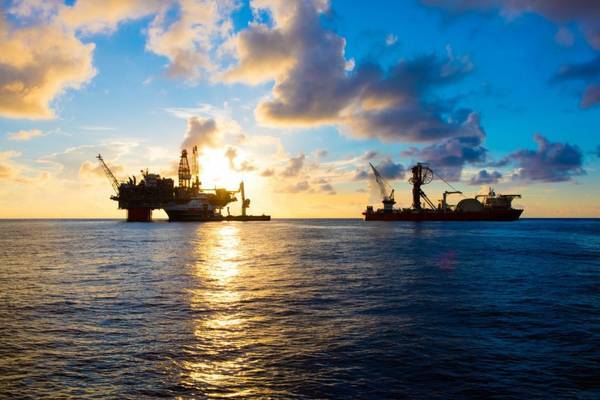 BP has awarded TechnipFMC an integrated engineering, procurement, construction and installation (iEPCI) contract subsea systems on its Thunder Horse South Expansion 2 Project located in the Gulf of Mexico.
Project sanction on the Thunder Horse project, which sits in 1,830 meter water depth in Mississippi Canyon Blocks 776, 777 and 778, in the Boarshead Basin, 200 kilometers south-east of New Orleans, was announced by BP yesterday (May 6). Thunder Horse Expansion Phase 2 will boost output at one of the largest oil fields in the Gulf of Mexico by about 50,000 gross barrels of oil equivalent per day (boe/d) at its peak at the existing Thunder Horse platform, with first oil expected in 2021.

The project will add two new subsea production units roughly two miles to the south of the existing Thunder Horse platform with two new production wells in the near term. Eventually eight wells will be drilled as part of the overall development.
TechnipFMC will manufacture, deliver and install subsea equipment, including subsea tree systems, manifolds, flowline, umbilicals and subsea tree jumpers, pipeline end terminations, subsea distribution and topside control equipment. The contract follows an iEPCI contracted awarded to TechnipFMC by BP on the Atlantis Phase 3 project in the Gulf of Meexico.

Arnaud Pieton, President Subsea at TechnipFMC, commented: "We are very pleased to have been awarded this iEPCI contract for BP in the Gulf of Mexico. This award confirms the trust we have built over the long term with BP and demonstrates the continued adoption of our iEPCI™ offering."