EOM Offshore Acquires Ocean Tech Services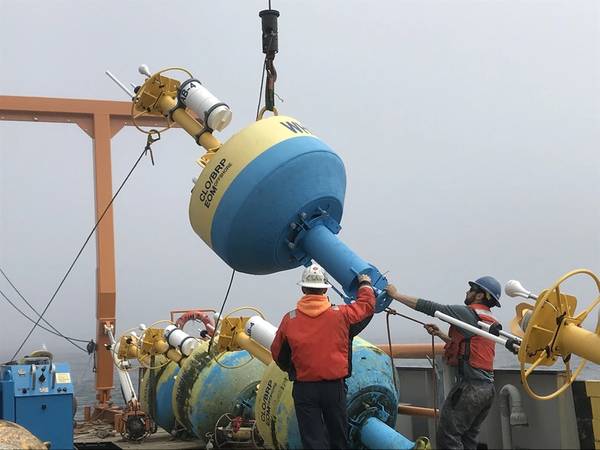 Oceanographic technology and marine services provider EOM Offshore announced Tuesday it has acquired the assets and operations of the New Jersey-based marine services provider Ocean Tech Services.
Ocean Tech Services has a decade of experience in the offshore renewable energy industry and increases EOM Offshore's capabilities by providing metocean data collection solutions, subsea remote sensing and offshore logistics. Together, EOM Offshore's mooring solutions technology development and Ocean Tech Services' offshore operations capability provide a solution for customers requiring data collection in the harsh marine environment.
"With a focus on the growing US offshore renewable energy industry, here in Massachusetts and along both coasts of the US, [Stephen O'Malley] and the team at Ocean Tech provide the expertise and knowledge that we need to grow EOM into the next phase of our evolution as a premier marine technology solutions company," said Dr. David Aubrey, CEO EOM Offshore Inc.
"Since acquiring EOM from the Woods Hole Oceanographic Institution in 2018, we have been seeking a partner that can provide the service delivery portion of our patented technologies for environmental data collection solutions," he said.
Stephen O'Malley, President Ocean Tech Services, said, "With this acquisition, Ocean Tech Services now combines our marine operations expertise with a unique technological and engineering capability to provide our clients a vertically integrated solution to their offshore data collection requirements. Dave Aubrey and the team at EOM are a perfect fit for Ocean Tech with our goal of being the top provider of metocean data collection solutions to the US offshore energy industry."