Oceaneering Awarded Work in Mozambique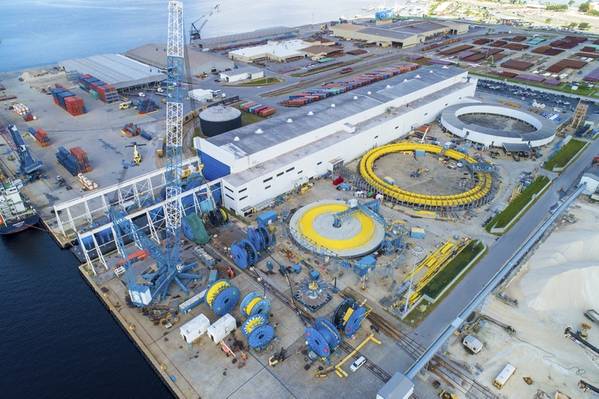 Oceaneering announced on Wednesday it has secured a contract from Anadarko Petroleum Corporation to supply umbilicals, distribution hardware, and aftermarket services for its liquefaction and export terminal project in Mozambique.
The multiple lengths of onshore and subsea steel tube control umbilicals total approximately 185 kilometers in length. The distribution hardware to be provided includes umbilical termination assemblies, hydraulic and chemical distribution units, electrical distribution units, flying leads, junction plates, remotely operated underwater vehicle (ROV) flyable large-bore connectors, and aftermarket services in support of installation.
Oceaneering said it expects to begin manufacturing the umbilicals and distribution hardware at its facilities in Panama City, Fla. and Houston in the third quarter of 2019 for planned completion in the third quarter of 2021.
Rod Larson, Oceaneering President and Chief Executive Officer, said, "This award demonstrates continued confidence in Oceaneering's ability to safely deliver high-quality integrated products and services at a time of extreme prudence by operators in moving projects forward. We look forward to executing this substantial scope of work to support the Anadarko-led Mozambique LNG project and are pleased to help advance the energy industry in the region."
Anadarko gave the go-ahead on Tuesday for the construction of a $20 billion gas liquefaction and export terminal in Mozambique, the largest single LNG project approved in Africa to date.
The Anadarko-operated Mozambique LNG project will be the country's first onshore LNG development, initially consisting of two LNG trains with total nameplate capacity of 12.88 million metric tons per annum (Mtpa) to support the development of the Golfinho/Atum fields in Offshore Area 1.