Saipem Testing Hydrone-R Resident Vehicle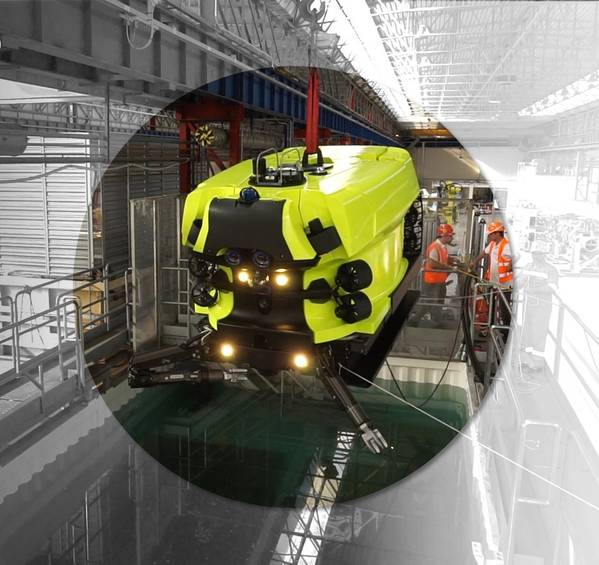 Italian services firm Saipem said it has started functional testing on its Hydrone-R underwater resident vehicle at Sonsub facilities in Venice.
The advanced underwater intervention drone is being launched in water for a comprehensive qualification campaign that aims to test all components and subsystems, including the subsea docking base in a real subsea scenario, Saipem said.
It was announced that endurance and qualification tests will be carried over several months in open sea, offshore Trieste in a "playground" that has been set up to serve the entire Hydrone Program.
Hydrone-R, which can operate as a ROV, tetherless ROV and AUV and able to work down to 3,000 meters water depth, is part of a fleet of vehicles, called the Hydrone platform, designed to perform life of field subsea services. They would use a subsea docking stations, called ByBase (for permanent deployment) and HyBuoy (a power and communication buoy for temporary/permanent deployment), as well as from a vessel when required.
Learn more about the project here.