Nexans to Power Vigdis Boosting Station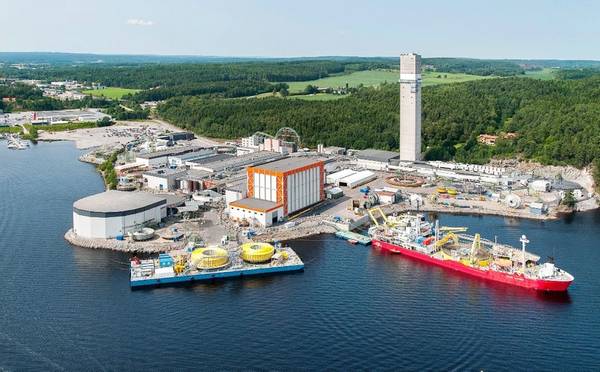 French cable firm Nexans has been picked to supply a power umbilical for Equinor's Vigdis subsea boosting station in the Norwegian North Sea.
New all-electric actuated subsea boosting station, the industry's first all-electric boosting station, we be powered by a Nexans power umbilical that combines high voltage power supply and umbilical functions in a single cable cross-section.
When Vigdis came on stream in 1997, it was believed that it might produce 200 million barrels of oil. More than 20 years later, it has already produced twice that amount, and the recoverable resources from Vigdis are now estimated at 455 million barrels of oil (boe).
OneSubsea, a Schlumberger company, has been awarded the contract to provide the boosting station that will be connected to the pipeline to enhance the capacity between Vigdis and Snorre A, helping bring the well stream from the subsea field up to the platform. The boosting station will also enable wellhead pressure to be reduced, which further increases production. It is expected that the boosting station will increase the recovery rate from Vigids from the current 45 percent to 54 percent, adding around 11 million extra boe at a highly competitive price.

The boosting station will be provided with a high voltage (HV) supply from Snorre B platform, via the Nexans power umbilical that combines electric power, control and communications functions in a single cable cross-section.

The complete umbilical system will be developed, manufactured and tested at Nexans Norway plant in Halden, Norway with loadout anticipated for Spring 2020 ready for installation in Summer 2020.

Wood received a contract from Equinor to deliver engineering, procurement, construction, and installation (EPCI) services to the Vigdis boosting station increased oil recovery (IOR) project.