A startup is looking to harness the world of artificial intelligence to help oil companies do more with the data, as well as the oil, they get from their wells.
Big data is often billed as having the potential to offer the oil and gas industry huge benefits in improved efficiency and production, helping operators to understand more about their reservoirs, wells and process equipment.
But, a lot of the time the problem isn't access to data, it's what's done with it. All too often, large amounts of the data produced are simply not used. Fiber optic cables, for example, are now being used in the industry, including for distributed acoustic sensing (DAS) and distributed temperature sensing (DTS), inside and along well bores. They're capable of detecting vast amounts of temperature and sound data, from which a lot of information could be derived about the conditions in the well.
"They can hear everything, including fluid flow inside or outside the well bore, fluid flowing through the formation, for example," says Graham Gaston, CEO of Sensalytx, a start-up company creating tools for the industry to help them with fiber optic data interpretation. The sounds detected can show where water is coming into the well, so operators can shut off that zone, or where solids, such as sand, are blocking the path into the well. They can also be used to assess the condition of the well, so operators can optimize plugging and abandonment operations.
"The potential is huge. There's currently only 5,000 kilometers of fiber installed in the industry to date and it produces an estimated 1.2 petabytes of data a year," says Gaston, who recently completed the Aberdeen-based Oil & Gas Technology Center's TechX technology accelerator program. Many millions more kilometers of the cables could be installed globally, producing vast amounts of data to be used for companies.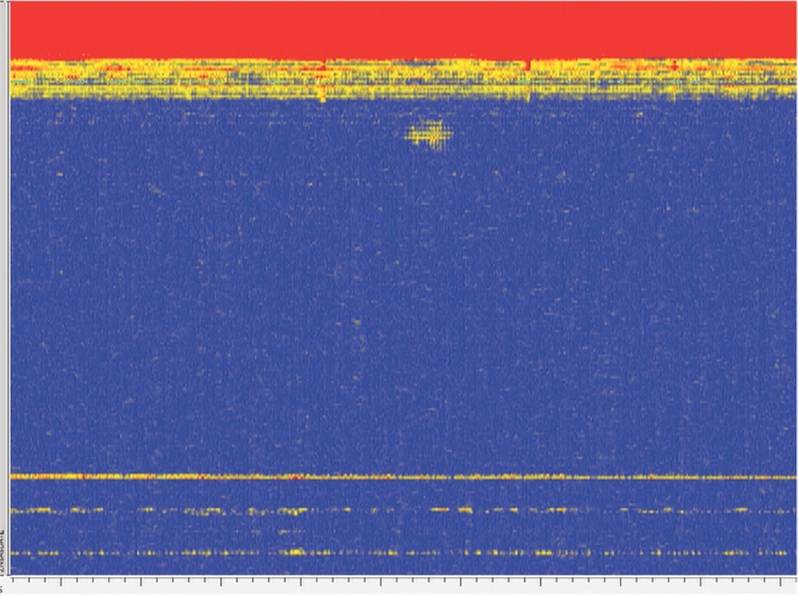 Distributed temperature data recorded over an hour. Hotter temperatures at the deeper depths show as red and cooler surface temperatures blue. (Source: Sensalytx)
But there's a chicken and the egg problem, Gaston says. Only about 5-10% of the data harvested from the currently installed fiber optic sensing systems is actually being used to create value. This is partly because tools to evaluate this data are few and far between, so companies have yet to experience the full potential or see the benefits, which means they've not been fast to take up fiber optic installation. "While new generation interrogation boxes and second generation fibers are bringing them more accurate data, there's still a lack of progress in analysis," he says.
Gaston has been a consultant to the industry for many years and, before founding Sensalytx, he had found himself interpreting fiber optic data from wells on a field offshore Norway. It was a slow and painful process and he decided there had to be a better way to do it.
"A full interpretation took four to six weeks and it was a manual process in [Microsoft] Excel and PowerPoint," he says. "It was slow. It's drudgery going through terabytes of data. I thought that there must be better ways of doing this." Gaston has turned to data analytics, specifically, artificial neural networks (ANN), a form of information processing inspired by biological systems such as the brain. It involves a large number of highly interconnected processing elements that work in unison to solve specific problems. It learns by example and aids pattern recognition and data classification.
"What AI does is allow the automation of the pattern recognition which is essential to the analysis. AI or ANN can recognize the patterns I was finding manually, but much faster, and would allow non-subject matter experts to play with the data and get value from it instead of it sitting with a very few specialists, which is why the (fiber) industry isn't growing," Gaston says. "We needed software to do this, but no one was doing it." While there are companies offering the fiber optic acquisition equipment – cables and interrogators – they were not offering interpretation software.
It's a challenge Sensalytx is looking to solve – taking the interpretation time down from six weeks to six minutes. The company, which formed in July 2017, is working with developers and data scientists at Robert Gordon University in Aberdeen to develop advanced algorithms.
It's also bringing in techniques from other industries, for example gaming, which will help to visualize the data 4D and even 5D, using virtual reality so that people can literally go into the data, to see what is happening.
"We can use AI and then the visualization and virtual reality capabilities developed in the gaming industry to show the information in the third, fourth and fifth dimension," Gaston says. "With VR you can get close to the data."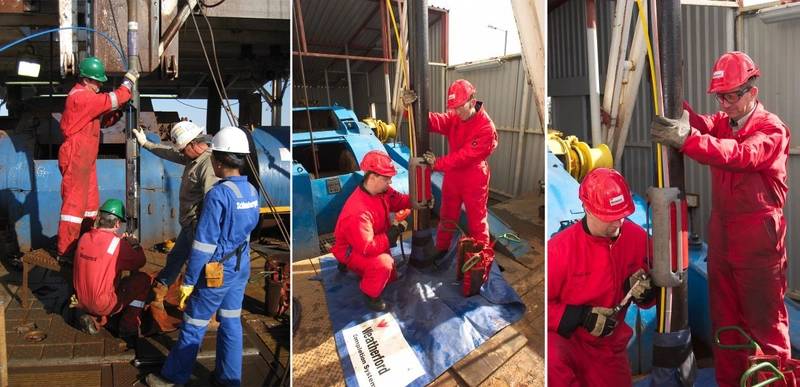 Downhole fiber optic installation offshore (Photos: Weatherford)
Gaston admits that the processing will still need high-powered computers, but, he says the technology is coming. Computer processing units and graphics processing units are coming that could enable this analysis to be done on the equivalent to a laptop. "These are step changes that will enable the analysis to be done quickly on the desk, rather than by a massive computer," he says. "It's going to be simpler, cheaper and easier to deal with the volumes of data and visualize it.
"Ultimately, what we want to do is offer on-demand production optimization. We call it the equivalent of Google Translate for wells. If there is fiber is in the well, you will be able to tell where production fluid is coming from, whether it's optimized, how much water it contains, and you can use that to increase production efficiency and maximize recovery from the reservoir."
Sensalytx was developed out of the Grey Matters Program, which was set up to leverage the knowledge and experience of oil and gas industry professionals who were at risk of redundancy or made redundant during the downturn, with a view to forming new companies.
It was then given a major boost by being one of 10 companies involved in the TechX technology accelerator. The program has given the firm access to funding, but also mentors and operators. As a result, Sensalytx is now in talks with two operators with a view to accessing well data which can be used to start training the AI. The firm also has a letter of intent to support a global fiber optic hardware supplier, working in mining and other industrial processes, which is trying to enter the oil and gas industry. Gaston says well surveillance is also just the start for Sensalytx. While fiber is being used for about five applications at the moment, he's identified at least 300 more – just in oil and gas. The technology could also be used in other industries. Fiber is being installed in everything from pipelines to railways and into roads for autonomous cars.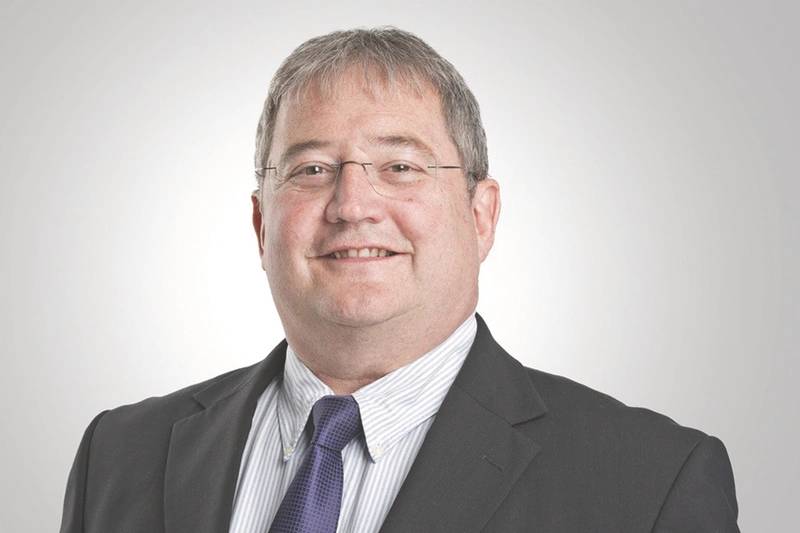 Sensalytx CEO Graham Gaston (Photo: Sensalytx)