Akselos' Digital Twin Solution Selected for Brazil-bound FPSO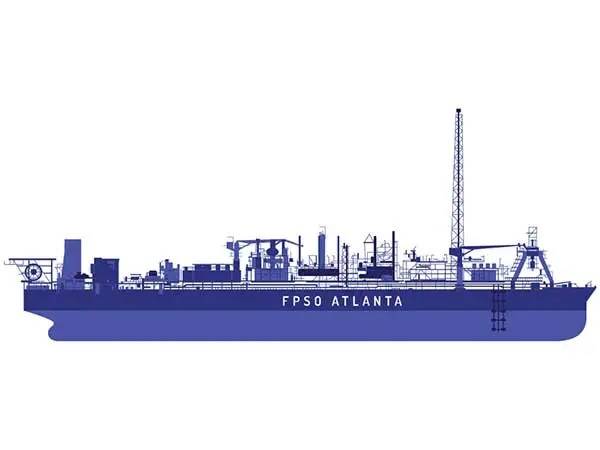 Digital twin technology firm Akselos has signed a multi-year contract with FPSO-leasing firm Yinson Production, and the Brazilian oil firm Enauta to deploy Akselos' Digital Twin technology on the ABS-classed Atlanta FPSO in Brazil's Santos Basin.
Yinson's FPSO Atlanta will be deployed at Enauta's Atlanta field, with oil production set to start in mid-2024 with six production wells. FPSO Atlanta has the capacity to process 50,000 barrels of oil and 140,000 barrels of water per day, and to stock 1.6 million barrels of oil.
Enauta normally produces oil from the Atlanta field offshore Brazil using the early production system the Petrojarl I FPSO. The Petrojalr I FPSO has a production capacity of 30,000 barrels of oil per day and a storage capacity of 180,000.
Akselos said that its digital solution, to be deployed at the Atlanta FPSO, would increase safety, enhance operational efficiency, and optimize lifecycle asset management.
"Akselos' breakthrough RB-FEA technology is 1000x faster than legacy simulation solutions and allows for limitless scale and accuracy. This will enable the Enauta team to fully integrate the engineering real-time simulation into a real operational life environment. It is a step-change enhancement of real-time asset integrity management of the FPSO integrated with its Hull Monitoring System, promising enhanced safety and in-depth structural insights," AKselos said.
Ricardo Portella, Project Engineer at Enauta said: "Being able to monitor asset integrity in real time is a key objective for us when selecting our structural health monitoring partner for the Atlanta FPSO. Akselos' gave us confidence in its unique capability to deliver a reliable structural digital twin."
---