TotalEnergies CEO to Meet Suriname's President, Staatsolie Execs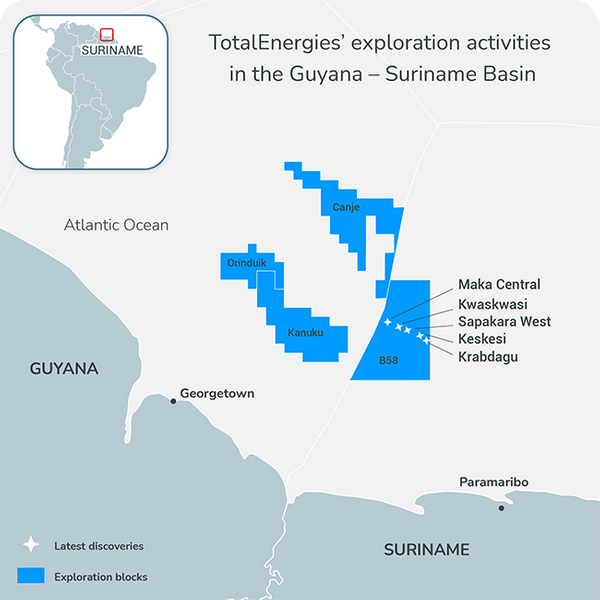 The chief executive of French oil major TotalEnergies will meet Suriname's President Chan Santokhi on Wednesday to discuss a promising oil project that could inaugurate the South American country's offshore production.
Suriname's Foreign Affairs Minister Albert Ramdin told a local radio station on Wednesday that TotalEnergies CEO Patrick Pouyanne also plans to meet executives of state oil company Staatsolie.
"It is an important moment, a milestone, because in addition to reforming the economy... we are looking at a very special development toward the future for the Surinamese nation," Ramdin said. "We have high hopes and we are very committed."
Pouyanne announced his travel to Paramaribo last week, and said the company had identified an oilfield "big enough to launch a sizeable deepwater development."
TotalEnergies and U.S. development partner APA Corp are expected to make a final investment decision by the end of 2024 for block 58, Suriname's most promising offshore oil area. First oil production could begin in 2028, analysts at Jefferies have estimated.
(Reuters - Reporting by Ank Kuipers, writing by Marianna Parraga)
---