23D Completes Subsea Cable Trenching and Burial Work for European Client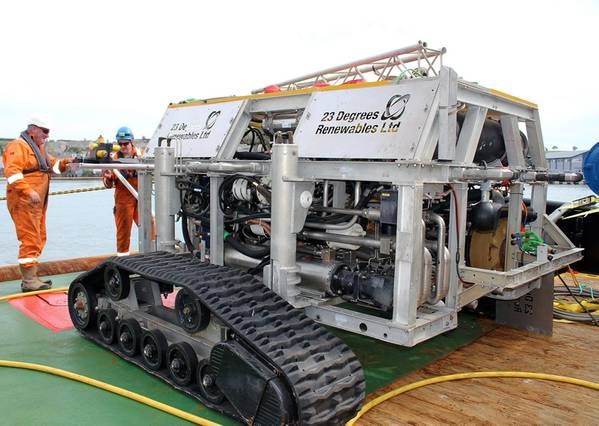 Nearshore and onshore power installation contractor and marine consultancy company 23 Degrees Renewables (23D), part of OEG Group, said Monday it had completed a contract for an unnamed European cable company to carry out trenching and burial works on submarine export cables and associated protection pipes located in the Northeast of Scotland.
The project work scope included trenching and burial works on three 225kV submarine export cables and associated protection pipes for an offshore wind farm, using 23D's tracked subsea trencher system.
The approximate lengths of cable burial in the nearshore area were around 2km per cable from the cable landing, leading offshore. The project also included the de-burial of some anchors and rock bags on site.
"The 23D tracked Subsea Trencher system incorporates and deploys field proven subsea technologies to deliver efficient, cost-effective post lay trenching and burial of subsea power, telecoms and flexible products to water depths of up to 600 metres," 23D said,
The jet trenching spread was mobilized from the 'Green Isle' Multicat vessel berthed at Montrose Port's North Quay.