Equinor's Mongstad Refinery Reduces Output after Lightning Strike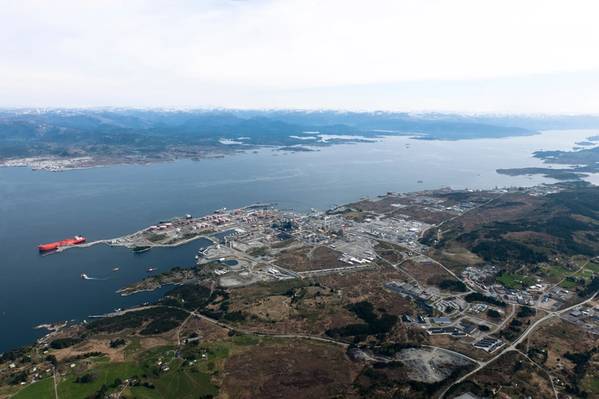 Equinor has evacuated some staff and reduced output at its Mongstad oil refinery on Norway's west coast after a lightning strike near the plant disrupted power supplies, it said on Wednesday.
Mongstad is Equinor's largest refinery with a crude oil and condensate distillation capacity of 226,000 barrels per day. "We have had a power cut in parts of the Mongstad facility because of a lightning strike close to the flaring site," an Equinor spokesperson said.
"Because of this we have cut down production in the affected parts of the facility."
There were no injuries reported and the evacuated staff was not critical to operations, he said.
The wider Mongstad area contains refinery operations, a terminal for crude oil exports as well as other facilities.
(Reuters - Reporting by Nora Buli / Writing by Victoria KlestyEditing by Anna Ringstrom and Mark Potter)
---