A Decade in the Making: Stena Evolution Drillship Prepares for Gulf of Mexico Debut in 2024 as Contract Secured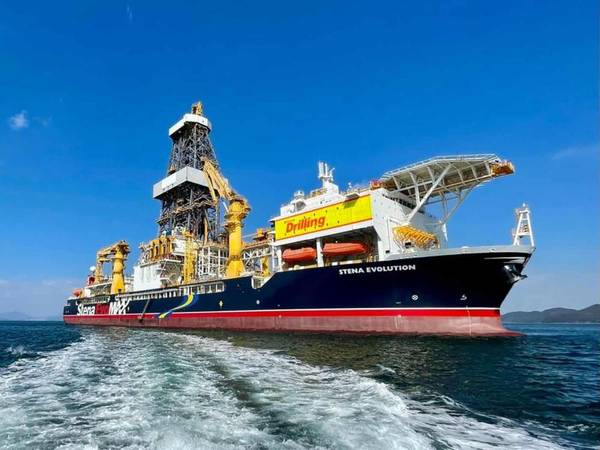 Offshore drilling contractor Stena Drilling has secured a contract with Shell for the Stena Evolution drillship.
The Stena Evolution, built by Samsung Heavy Industries, was originally ordered by Ocean Rig, and named Ocean Rig Crete.
Ocean Rig ordered the drillship in 2014. After agreeing on the newbuild rig delivery delays with Samsung in 2016, the drilling firm was then bought by Transocean in 2018, and Transocean then, in 2019, canceled orders for two drillships originally ordered by Ocean Rig - the Ocean Rig Santorini and the Ocean Rig Crete.
Stena Drilling in December 2021 entered a purchase option agreement with Samsung Heavy Industries for the drillship, subject to Stena Drilling securing a suitable contract.
In a statement on Monday, Stena Drilling said that the operations for Stena Evolution drillship in the U.S. Gulf of Mexico were due to start in the second quarter of 2024 for a primary term of 5 years, with an option to extend the contract upon completion of primary term.
"Stena Drilling are delighted to secure this long-term scope of work with Shell Offshore Inc. in the United States Gulf of Mexico. We look forward to the Stena Evolution joining our active fleet and working with Shell to complete a safe and efficient campaign," Stena Drilling said.
Financial details were not disclosed.
---