Lula Doubts Petrobras Oil Project in Amazon Basin Would Hurt Environment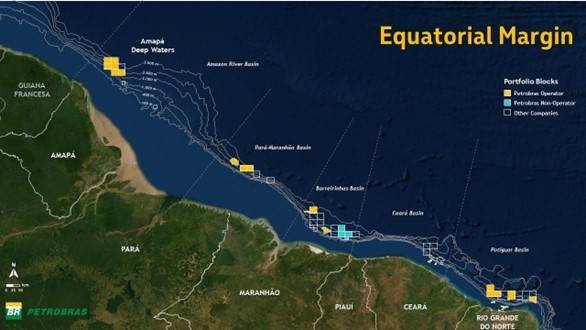 Brazilian President Luiz Inacio Lula da Silva on Monday said he finds it "difficult" to believe that oil exploration in the Amazon basin would cause environmental damage to the region's rainforest, the largest in the world.
Brazil's environmental protection agency Ibama last week blocked a request by Petroleo Brasileiro to drill at the mouth of the Amazon near Amapa, in a much-awaited decision seen as a broader ruling on whether the state-run oil giant will be able to explore the oil-rich, environmentally sensitive region.
Lula's comments, made on the sidelines of a Group of Seven summit in Japan, hint at the split within his camp between those who want to prioritize protecting the environment, and those who want to use Petrobras to drive much-needed growth in Latin America's largest economy.
"If exploring this oil poses a problem for the Amazon, it certainly won't be explored, but I find it difficult because it is 530 km away from the Amazon. But I can only tell when I get there," Lula told journalists in the Japanese city of Hiroshima. Petrobras has said it will appeal Ibama's decision this week, and that it has "strictly complied with all the requirements of the licensing process."
Brazil is home to around 60% of the Amazon, whose rainforest is vital to curbing the impact of climate change because of the vast amount of greenhouse gas it absorbs.
(Reuters - Reporting by Rodrigo Viga Gaier and Eduardo Simões; Editing by Paul Simao)