Larry Rigdon Retires from Tidewater Board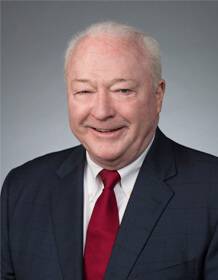 U.S.-based Tidewater, one of the world's largest owners of offshore support vessels, announced Thursday that Larry T. Rigdon has chosen not to stand for reelection as non-executive chairman and will retire from the board at the company's annual stockholders meeting on June 26, 2023.
Rigdon has served as a member of the company's board of directors since July 2017, and as non-executive chairman of the board since October 2019.
Dick H. Fagerstal, Tidewater's lead independent director, has been asked by the board to serve in the role of non-executive chairman assuming he is reelected to the board at the annual meeting, and Fagerstal has indicated his willingness to serve in that capacity, NYSE-listed Tidewater said.
In addition, upon Rigdon's retirement, the board will take action to reduce its size from nine to eight directors .
Rigdon stated, "It has been my distinct honor to serve on this board for six years and lead the board during the past four years. I'm proud of the tremendous transformation the company has achieved over this time, and I leave with great confidence in Tidewater's ability to play a meaningful role in the future of the offshore service vessel industry."
"We would like to thank Larry for his many contributions to Tidewater," Fagerstal said. "His leadership and deep experience in the maritime and offshore oil and gas industry were instrumental to the company as we emerged following one of the industry's most challenging downturns. During Larry's tenure on the board, Tidewater rebuilt itself as the global leader in the offshore support vessel industry and has positioned itself for continued success going forward. We wish Larry the very best in his retirement."