Multiple Failures Led to Pacific Khamsin Drillship Fatality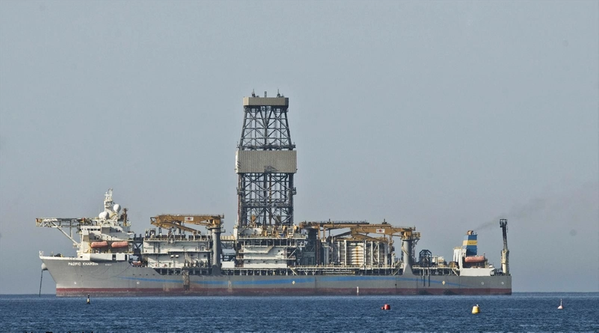 Multiple training and personnel safety failures led to a 2020 worker casualty on board the Pacific Khamsin drillship in the Gulf of Mexico, the Bureau of Safety and Environmental Enforcement (BSEE) said in a recent report.
.A rig crewmember was killed on August 23, 2020 while assisting his team in breaking out bolts and pulling riser joints to the surface as the Pacific Drilling drillship crew prepared to secure the well and evacuate the location ahead of incoming storms. The drillship was under contract with Total E&P USA, conducting well operations in Garden Banks Block 1003, approximately 174 miles offshore Louisiana at the time of the incident.
A panel comprised of BSEE subject matter experts, engineers, inspectors and specialized investigators conducted its investigation to determine the cause and contributing factors that led to the fatality of the rig floor crewmember, who had been operating a hydraulic torque wrench while attempting to extract bolts from a telescopic joint flange.
BSEE found that among other contributing factors, a lack of training with hydraulic torque wrenches and a lack of understanding of the risks associated with the riser, and a failure to initiate a stop work authority contributed to this incident.
Based on its findings, BSEE has issued a safety alert to the industry which recommends that operators and contractors ensure the Job Safety Analysis captures the limitations of the hydraulic torque wrench when in use, verify all employees understand the Job Safety Analysis and have been formally trained on operating the hydraulic torque wrench, expand the Drill Floor Observer responsibilities to monitor all aspects of jobs occurring on the rig floor, and explore options for employing a load indicator, or a similar design mechanism onto the HUW package.