Petrojarl I FPSO Back Online in Brazil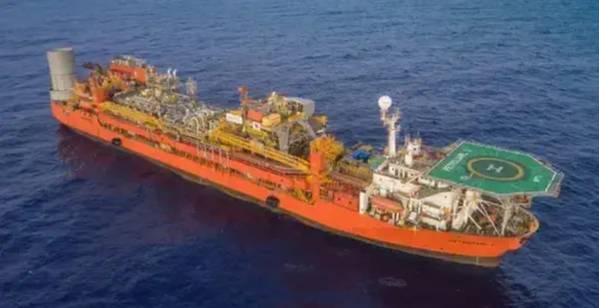 Brazilian oil company Enauta announced the Petrojarl I floating production storage and offloading unit (FPSO) is back online following preventative maintenance.
The FPSO, used as an early production system at Enauta's Atlanta field, required a brief period of work on its water-cooling system, the company announced on February 22. By February 26, maintenance had been concluded and production stabilized, per Enauta.
According to Enauta, Petrojarl I has been producing with an "excellent" uptime of 98% over the last three months, following repairs carried out for its recertification. Throughout 2022, the FPSO's operation rate was 92%, Enauta said.
Petrojarl I has a production capacity of 30,000 barrels of oil per day and a storage capacity of 180,000.
Located in the Santos Basin, the Atlanta Field is operated by Enauta Energia S.A., a wholly-owned subsidiary of the Company, which also owns 100% of this asset.