ASSO Subsea Charters Rem Offshore's New CSOV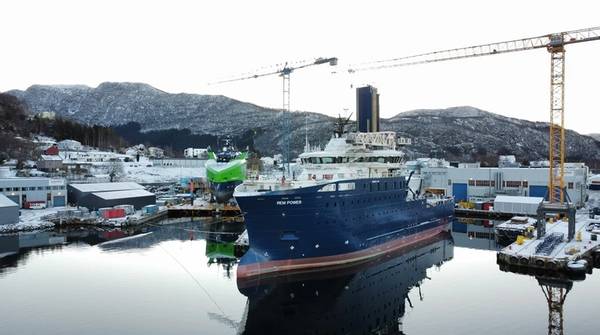 Norwegian offshore vessel owner Rem Offshore has secured a charter contract with ASSO Subsea for its newbuild CSOV Rem Power.
The vessel will support the construction phase of offshore wind farms, providing welfare and transfer services to personnel.
"It has been a great pleasure to work in close cooperation with ASSO Subsea and be able to sign a contract with start-up from delivery of the Rem Power in May", says Ronny Pål Kvalsvik, Chief Commercial Officer in Rem.
"We are very excited to be working with Rem Offshore on this charter, utilizing this exceptional vessel straight out of the shipyard, and offering high-quality services to our clients together," says Ioannis Togias, Marine Director at Asso Subsea.
No details were shared on the charter length and value.
The hull of the vessel was launched at Vard Braila in Romania in July 2022, and the construction of the vessel is being finalized at Vard Søviknes, Norway, where the vessel arrived in October 2022.
The CSOV is 85 meters long and has a beam of 19.5 meters. The CSOV will have a height-adjustable motion-compensated gangway with elevator system, a height-adjustable boat landing system, a 3D-compensated electrical crane and Daughter Craft.
The CSOV will offer accommodation for 120 people on board.
---