Marine Design: New Offshore Support Vessel Range from Chartwell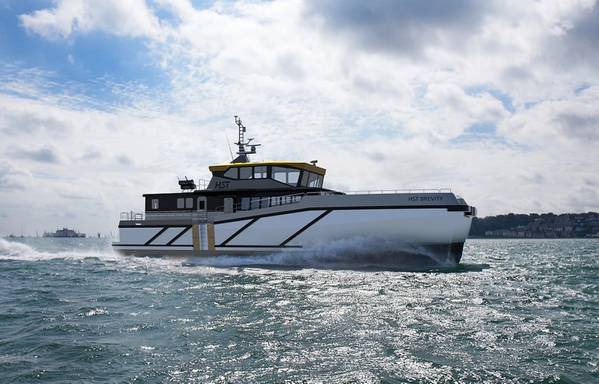 U.K.-based Chartwell Marine is introducing its expanded range of offshore energy support vessel (OESV) designs ahead of Seawork 2022 this month.
The new design range, spanning classes A to D outlined below, offers a foundation for the integration of advanced technologies and low carbon propulsion solutions, including hybrid and electric as well as BAR FOSS (Foil Optimised Stability System).
Chartwell Ambitious: Chartwell Marine's original flagship crew transfer vessel (CTV) design. Delivered as hybrid and/or foiling, these craft have been widely adopted by leading operators and represent the best in class in cost-effective high performance low emission vessel technology.
Chartwell Brevity: Chartwell's 27-meter, high-power vessel, set up for multiple crew configurations with provision for up to 32 industrial personnel.
Chartwell Courageous: A Chartwell 34-meter vessel which can be built to spec for hydrogen, diesel or electric configurations, with foredeck capacity up to 100m².
Chartwell Daughter Craft: With recently signed orders from North Star Renewables, this customizable platform for service operation vessel (SOV) support accommodates crew transfer and search and rescue deployments, with capability for zero emission operations.