Protecting the giants of the sea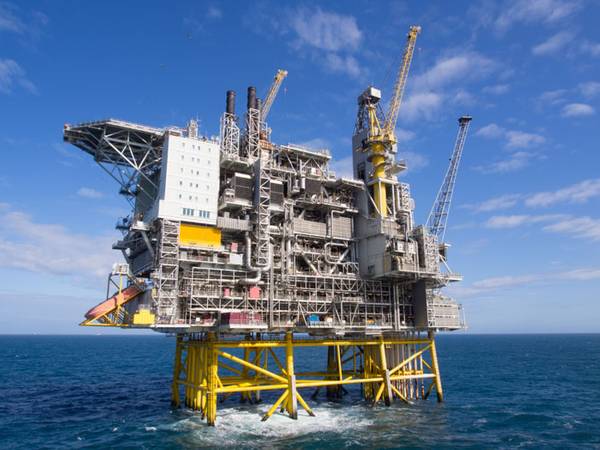 Without doubt, offshore steel installations are subjected to some of the harshest and most punishing environments on the planet. The highly saline atmosphere, extremes of temperature and severe mechanical stress create specific challenges for those needing to protect their offshore assets from corrosion. Protective coatings have long been used as a safeguard but to be truly effective, these solutions must deliver high anti-corrosive performance across the entire service life. Failing to adequately protect an offshore asset will shorten its life and increase maintenance costs as well as operational downtime.

Traditionally two types of coatings are preferred for the harshest corrosion environments - inorganic zinc-rich primer coatings or zinc epoxy coatings. The challenge here is that inorganic zinc-rich primer coatings offer higher protection but lower mechanical strength and zinc epoxy coatings are stronger but historically deliver less protection. The ideal is a combination – high levels of protection against corrosion coupled with the mechanical strength to prevent cracking and splitting.

Experience and knowledge

Worldwide coatings manufacturer Hempel has over 100 years' experience in protective coatings and fully understands the challenges of the offshore industry. As a result, in 2017, the company developed a zinc-rich epoxy coating – Avantguard - that exhibits the strength of a traditional epoxy alongside unrivalled anti-corrosion properties. It does this by combining the ingredients used in traditional zinc epoxies with two new elements – hollow glass spheres and a proprietary activator. This makes the zinc much more effective in altering the electro-chemical reaction between salt, water and oxygen and means that the zinc particles react instead of the underlying steel structure. By enhancing the performance of zinc in this way – known as the galvanic effect – Avantguard is able to outperform conventional zinc epoxies.

Galvanic protection is just one of three properties delivered by Avantguard to ensure exceptional levels of anti-corrosion. The activated zinc in Avantguard forms insoluble salts throughout the film and that makes it less permeable to water penetration creating a barrier effect. This is a significant advantage as traditional zinc epoxies generally exhibit a low level of water resistance.

At the same time, the insoluble salts act as environmental scavengers and react with the chloride ions to reduce the movement of corrosive elements through the coating. This delays the corrosion process as the chloride ions are trapped within the coating and prevented from reaching the steel surface. This inhibitor effect is the third type of protection offered by Avantguard.

The next step

The Avantguard technology was the foundation for further advancements including Hempel's game changing coating – Hempadur Avantguard 860. This versatile activated zinc primer combines best-in-class corrosion protection with the excellent application properties of Avantguard technology. Not only does the coating deliver superior protection it also boosts productivity bringing further efficiencies to asset owners. It offers first class drying times with a recoating interval of just 45 minutes. Highly flexible and versatile, Hempadur Avantguard 860 can be applied year-round and at temperatures as low as 14˚F/-10°C, with no restrictions on minimum relative humidity and up to 95 per cent.

Thanks to the ease of application and fast drying times Hempadur Avantguard 860 is the next step in maximising operational efficiencies and optimising the production process. In the challenging and competitive operating environment of the offshore sector, by simply working with leading coatings advisors, asset owners will be better placed not only to safeguard their structures for their entire service life but also to improve their bottom line.

Hempadur Avantguard 860 at a glance:
Certified to the highest anticorrosive test requirements including NORSOK M-501 Ed.6 System 1, ISO12944 CX and Level 1 type II in SSPC Paint 20 Std (Ed. 2002).
Based on Hempel's advanced and proven Avantguard technology.
Fast drying: 45 min of minimum overcoating interval allow the application of a full three-coat system in a single shift.
Flexible application – wide application temperature range, can be applied in temperatures down to 14˚F/-10°C.
No need for a mist coat as required for inorganic zinc silicates.
Delivers as well excellent performance for offshore evironments as part of a two-coat system.