IKM Wins Johan Sverdrup 2 Contract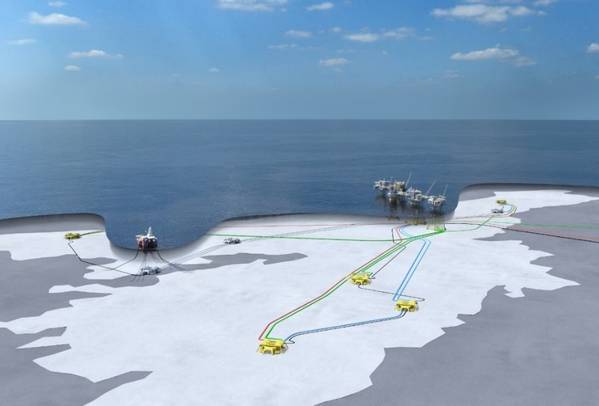 Equinor has awarded the Johan Sverdrup Phase 2 Pipeline and Umbillical Detail Engineering contract to IKM Ocean Design. The contract is a continuation of IKM Ocean Design's long term involvement in the Johan Sverdrup project, where the company has been involved in all project stages for both Phase 1 and Phase 2 of the development since 2013.
Phase 1 of the project consist of four field center platforms and three off subsea water injection templates, while Phase 2 consist of an additional process platform at the field center with subsea development of three different satellite areas. Phase 1 production was initiated in October this year, and Johan Sverdrup Phase 2 Project is scheduled for production start-up in the fourth quarter of 2022.
IKM Ocean Design has been responsible for the design of the infield pipelines and spools during the Phase 1 development. In addition, the work has included an overall responsibility for the field layout including umbilicals, cables and export pipelines. For Phase 2 of the development, IKM is responsible for the design of all infield pipelines. The infield pipelines includes production lines, gas injection / gas lift lines and water injection pipelines. As for Phase 1, IKM is also responsible for the overall field layout as part of Phase 2 detail design.
The contract has a duration of three years (until December 2022) for the completion of detailed design, follow-on and supervision for all pipelines and cables in the field, which means that IKM Ocean design then has been involved in the Johan Sverdrup Project for 10 years.