ADNOC Completes First Offshore IDS Well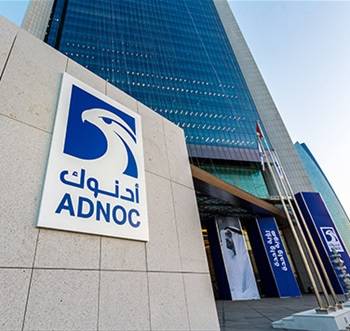 Abu Dhabi National Oil Company (ADNOC) subsidiary ADNOC Drilling has completed its first offshore integrated drilling services (IDS) well in Abu Dhabi's Umm Lulu offshore oilfield.
ADNOC said this first offshore IDS well, delivered to another one of its subsidiaries, ADNOC Offshore, was completed ahead of schedule and within budget.
This milestone follows the completion of 14 onshore IDS wells over the course of this year, underpinning ADNOC Drilling's transformation into a fully integrated drilling services company that offers start-to-finish drilling and well construction operations, the company said.
Abdulmunim Saif Al Kindy, ADNOC Upstream Executive Director, said, "Our first offshore IDS well and the 14 onshore IDS wells drilled over the course of this year have shown an increase in our drilling performance by about 25%, resulting in considerable cost savings and increased well profitability. The successful offshore well completion was delivered in record-breaking time, as were the previous onshore IDS wells.
"This milestone firmly positions ADNOC Drilling as a leading provider of comprehensive drilling and well construction services. It also positions ADNOC Drilling as the first national integrated drilling company in the region at an important time, when we are substantially expanding our oil production capacity, unlocking Abu Dhabi's vast conventional and unconventional hydrocarbon resources, and driving efficiencies across all of our operations to deliver more value to the UAE and our partners."