Oilfield services company Churchill Drilling Tools revealed that an operator was able to improve its wellhead base jetting operations by deploying the DAV MX CircSub downhole circulation tool.
The client, a major North Sea operator, having completed drilling operations had to remove cuttings debris from its wellhead base prior to wellhead installation. The local sea currents were not enough to wash away the cuttings naturally, and the operator wanted to avoid the cost of a dedicated jetting assembly run.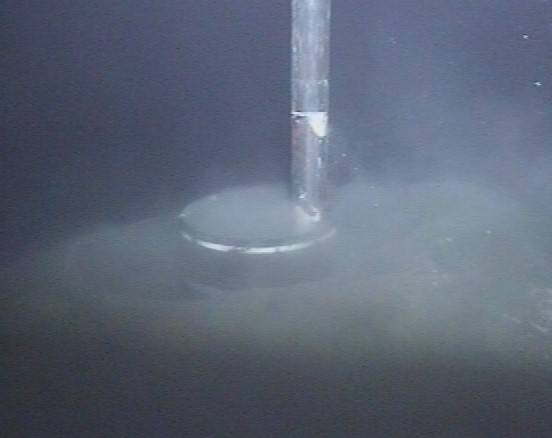 The original state of the wellhead (Photo: Churchill)
Working in partnership with the Churchill team, the decision was taken to run the DAV MX CircSub in the drill string. Remaining dormant through the drilling phase, the tool was activated using a Churchill smart dart to achieve the desired jetting bypass of 1,200 gallons per minute. This high velocity stream of fluid jetting through the CircSub's four custom angled ports was powerful enough to remove the cuttings from the wellhead base. Just two 30-minute sweeps of the wellhead base cleared away all debris enabling successful installation of the wellhead shortly afterwards.
It avoided the complexity of a dedicated cleaning trip that would have taken several hours. The drilling team now use the DAV MX CircSub for all wellhead jetting operations.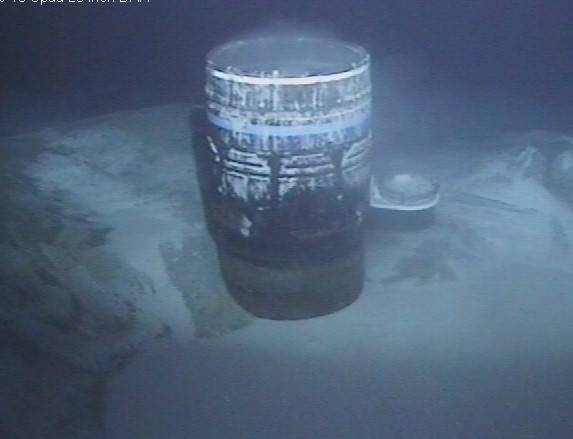 The wellhead is free from debris after one hour of jetting (Photo: Churchill)
Churchill's flagship tool has now been deployed on more than 2,000 occasions by 115 operators. Since its launch it has withstood temperatures of 197°C, been activated at depths of more than 31,000ft, managed fluid in excess of 19.5 pounds per gallon and LCM of 224 pounds per barrel.
Churchill Drilling Tools' Sales Director, Stewart Macindoe, said, "Operators activate the DAV MX CircSub across a wide range of applications, from stuck-pipe pack-off to wellhead jetting. Indeed, in the UKCS alone in July the tool has been activated to improve hole cleaning, displacements, curing losses and abandonments by a range of different operators."
He continued, "Demand for the DAV MX CircSub and our other downhole circulation tools continues to grow."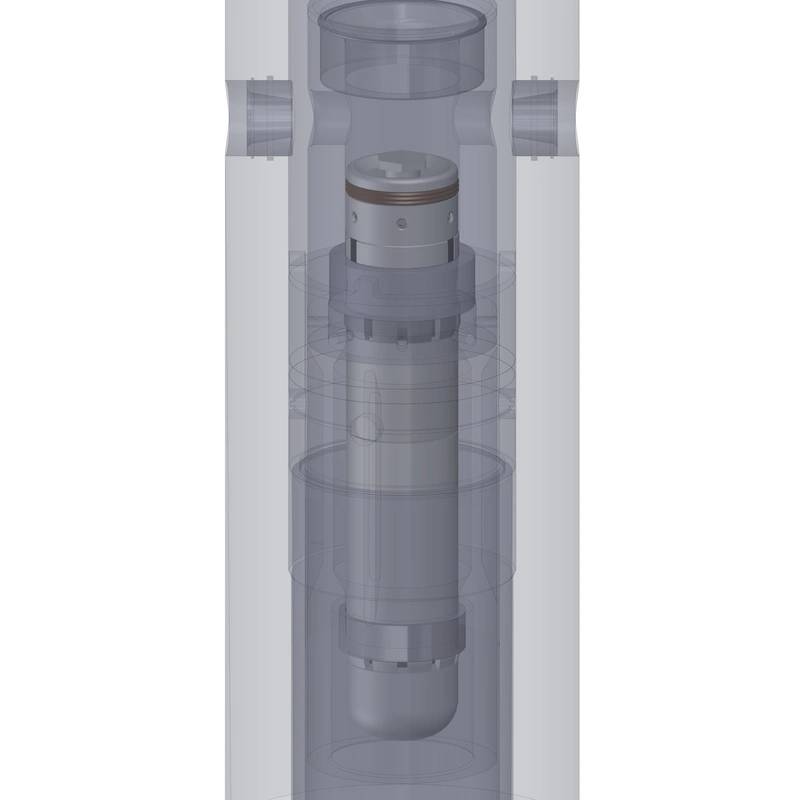 Churchill's smart dart activated DAV MX is a multi-functioning, multi-cycling circulation sub (Image: Churchill)