Chevron is combining technology and streamlined work processes to maximize production efficiencies in its mature offshore fields. Continued investments in the fields, reservoir surveillance, analytics and portfolio optimization are some of the top methods Chevron relies on to keep fields like Okan (1965) and Meren (1968) offshore Nigeria along with Malongo West (1970) offshore Angola producing.
"It's amazing that they keep giving," says Jitendra Kikani, general manager for reservoir management, Chevron Africa and Latin America Exploration and Production. "It's heartening" to have such fields with continuing recovery, even in "remote areas where sometimes things are challenging."
Without continued investment in the form of what the company terms "small projects" – infill drilling, workovers, recompletions, deepenings, and perf jobs, to name a few – mature fields could suffer a 10% to 15% decline rate, he says.
"Chevron's decline rate is 3% to 5% annually," Kikani says. "All of these small projects allow us to manage these fields [to achieve] small decline rates year over year."
Clay Neff, president of Chevron Africa and Latin America Exploration and Production, says the company focuses on extending the economic life of existing mature fields by improving performance and driving efficiencies.
"We obtain additional profitable barrels from our mature assets by applying technologies and streamlined work processes that maximize value creation from older fields," Neff says.
Continuous optimization of each of the fields employs all the underlying technologies bundled under "well reliability and optimization" that has reservoir surveillance as the centerpiece, according to the company. Kikani says the company maintains longevity at its fields by producing reservoirs at the right volumes, rates and cuts. This is achieved through surveillance activities such as regular rate testing of the well stock, downhole and wellhead pressure acquisition including the use of real time instrumentation and sampling of both produced and injected fluids. Innovative methods allow Chevron to implement some of these surveillance technologies in a cost-effective manner for older fields, the company says.
"Reservoir monitoring is dependent on all the components working," Kikani says, so cross-functional teams work closely together to use data effectively and prevent bottlenecks.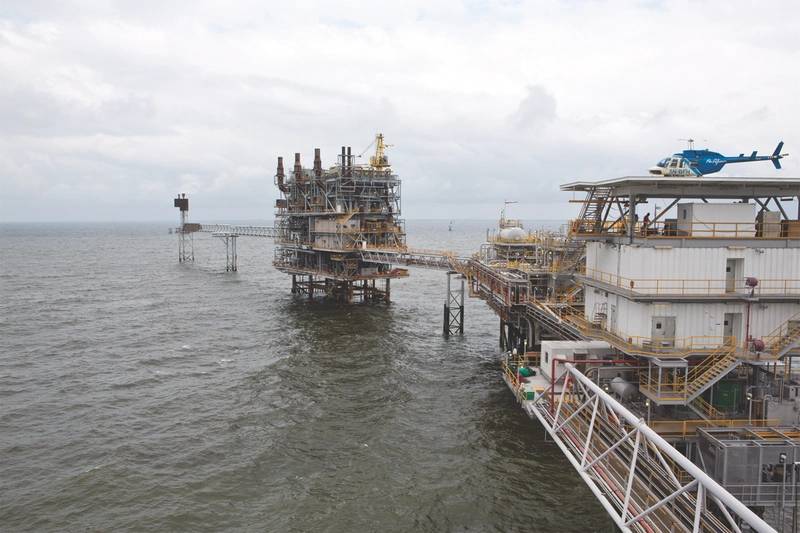 Chevron's Okan Platform in Nigeria was built in 1963. Chevron is the third largest oil producer in Nigeria. (Photo: Chevron)
One example of this teamwork is integrated operations centers, which allow experts on rigs and regional offices to collaborate on real-time operations data. The Chevron Angola integrated operations center is critical to successful operations because it offers the ability to collaborate across functions and locations while providing real-time access to operational data, the company says. In Angola, managing water and gas for injection and gas for lift across multiple fields improves production performance. This can only be done with clear understanding of pipeline specifications, volume constraints, sourcing and availability of injection and surplus gas, well capacities and requires participation across the board in real-time all the way from production operations and facilities to asset management personnel, according to the company.
Using real-time monitoring, Chevron was able to save more than $6 million in a six-month period at the Sonam gas condensate field offshore Nigeria last year by optimizing the choke settings, improving completions strategy, reducing lost production opportunities and blending the production stream, Kikani says.
Blend optimization is necessary when there are contaminants such as sulfur in the production stream. By knowing the production and composition contribution from the different reservoirs and zones, he says, it was possible to maximize value by meeting production specs and managing erosional velocities in the wells.
Given the proliferation of instrumentation and improvements in data analytics and automation, Chevron is using a number of technologies to reduce labor-intensive tasks, such as mobile apps for operators, multi-variate determination of process variance from forecasts resulting in management by exception, and maintenance scheduling based on equipment performance measures rather than defined intervals. All of these lead to improvements in production efficiency.
"This allows people to sift through data more effectively and connect the dots," Kikani says.
Recently, Chevron has taken best practices honed over the last few years from factory drilling in the Permian Basin and applied those across the rest of the company, he says. For example, certain processes such as disciplined management-of-change protocols, improved cost savings due to better streamlining of supply chain with drilling and completions, as well as drilling process standardization is helping other business units learn and adopt from Chevron's Permian operations, he says.
"Certain things are applicable everywhere," he says.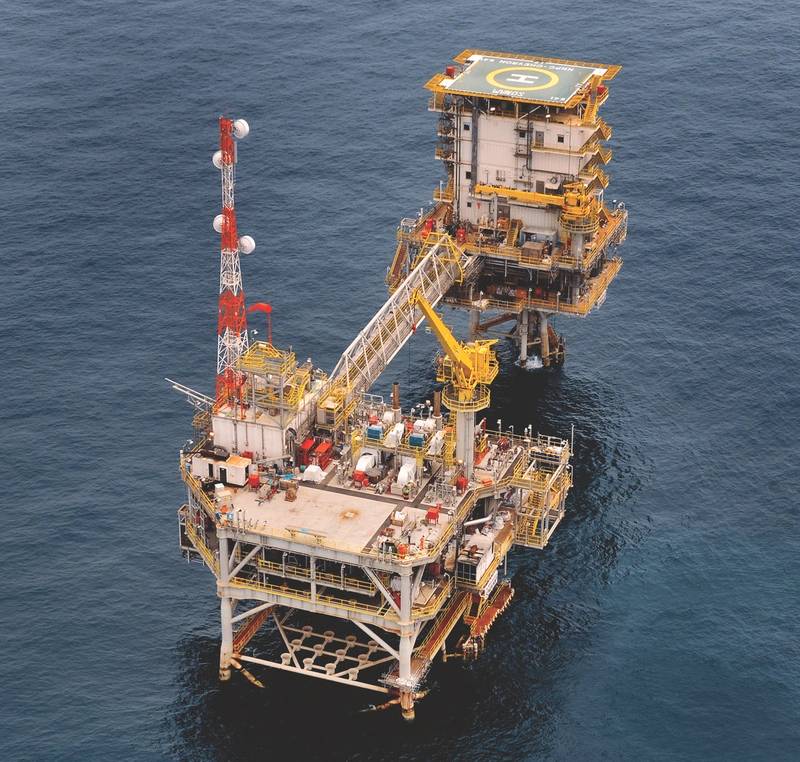 The Sonam platform is located in concession OML 91, offshore Nigeria. The Sonam project is designed to deliver 215 million cubic feet of natural gas per day to the domestic market. (Photo: Chevron)
Chevron is using predictive analytics in its maintenance programs to minimize lost production opportunities. For example, there are many electrical submersible pumps operating in Chevron's assets offshore Angola. ESPs have a pre-determined performance expectancy.
"The question is when will they stop working in those remote areas" where there is no easy access to the supply chain or rigs for repair work, Kikani says. By predicting the failure of that pump, Chevron can schedule the maintenance and minimize "days to weeks to months" of downtime, he says.
Kikani says the reservoir management framework, learned and transferred over decades, provides consistency and excellence across the company, coupled with opportunities generated by surveillance and monitory and portfolio prioritization drives Chevron's low decline rates.
"A thorough lookback process allows us to continuously learn and increase the value of these activities," he says.