Ampelmann Scores W2W Contract in Norway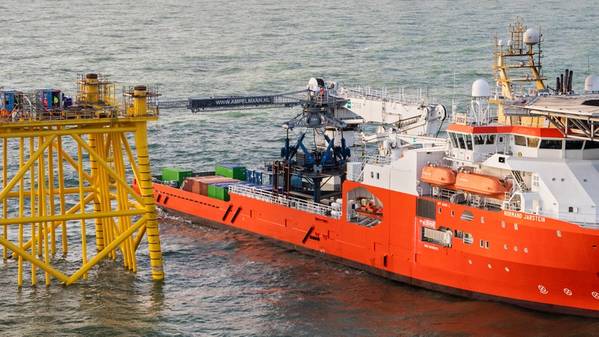 Dutch offshore service provider Ampelmann said it has secured a contract with DeepOcean to support the hook-up and commissioning of the Valhall Flank West (VFW) project, operated by Aker BP.
An E-type system will support the Normand Jarstein vessel enabling the transfer of personnel to the normally unmanned installation. The campaign is due to start in June, Ampelmann said.
"We have spent a considerable amount of time designing the offshore access segment of this project directly with Aker BP stakeholders," said Lorenz Nehring, Business Development Manager UK & Norway at Ampelmann.
The E-type offshore access system is the largest in Ampelmann's portfolio and is suited for walk-to-work (W2W) operations in rough weather conditions, able to compensate high sea states up to 4.5m Hs.