Looking at the global subsea picture, what trends do you see, and how does Proserv plan to capitalize on potential areas of opportunity?
In my opinion, we are now past the stabilization phase in the subsea sector, which has taken us through the last 18 months, and we are definitely beginning to see more key elements that allow us to be increasingly confident about the market going forwards.
For Proserv, in particular, what has been especially positive is that we are seeing more activity in enhancing current fields, such as brownfields, which represents a major strength for us, because our specific subsea controls expertise works as a really good fit for customers looking to integrate additional technology within their current subsea operations.
The fact an increasing number of smaller operators are choosing to upgrade their current infrastructure in smaller developments also plays right to our core abilities. Equally, I think the recent focus on step-outs from existing developments creates yet another positive trend for us as a business.
A further trend we have witnessed in the subsea landscape, related to blowout preventer systems, has been a steady growth in demand over the past year for our Gilmore reliability valves via our Drilling Controls business. We forecast this to continue.
What about opportunities in the US in particular?
Firstly, our Proserv Gilmore Valves facility is based in the US and this is a key operation for us as these components are recognized and valued across the globe.
I believe we have a good position with regard to the Gulf of Mexico, with strong facilities and support bases there, comprising two major locations in Houston and another in Louisiana. So we are in the right place for our customers and we are there to provide support face-to-face, which is something we thrive on as a company. We like to have a fast and innovative interface with our clients and we believe they value that too.
We are also very strong on our hereditary brands in our Production Controls business unit, covering the topside arena, such as wellhead control panels for example, and we have a large installed base in the US, so moving forwards, this is something we are looking to build upon.
We have recently devised a new technology and strategic roadmap and so we want to drive our Production Controls topside business forwards in the US, and this now includes the additional capabilities of our sampling and our metering teams.
We certainly see future opportunities in US land operations and this is an area we want to explore. So, for us, both our subsea and topside activities could allow us to extend further into the US market.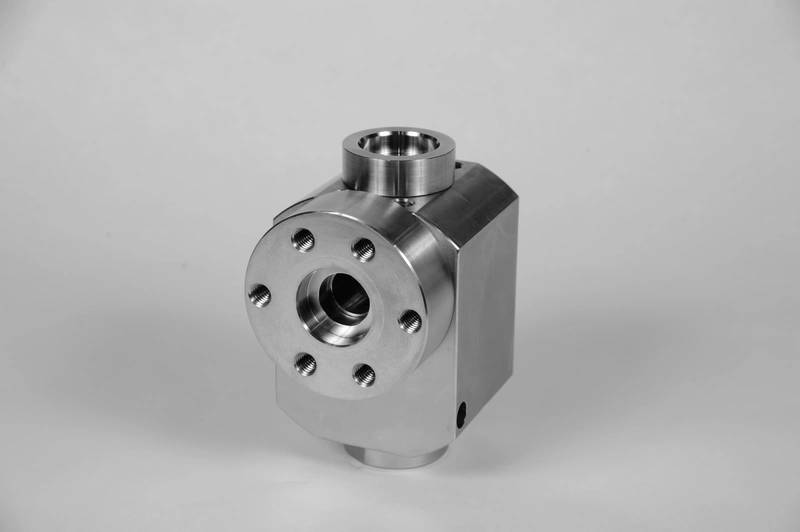 A Proserv Gilmore Mark IV Shuttle Valve. (Photo: Proserv)
Proserv recently sold its drilling services business as well as its machining business. Why?
We sat down a year ago and began to devise a new strategic plan for our company, focused upon what we wanted to be as we go forwards. This was basically built around the fact that Proserv is a controls technology business.
It's what our customers value, it's what we are strong at and it's what has driven us to where we are today.
Our machining business, based in Scotland, a very good and well-run organization, was acquired at a time when we sought to move into product areas other than controls technology. But that isn't now part of our strategy. Therefore, it made sense to find a more appropriate home for the strengths of that operation and we are very happy to have done that.
Similarly, our drilling services business was divested because our Drilling Controls unit, including our renowned Gilmore valves, is known for its strength in developing leading edge technology, and its reliability, and we want to invest more into that. The drilling services arm is mainly a supply and demand operation and, again, it is no longer a core part of what we do.
However, we chose to sell the business to C-Automation, a company with whom we already have a strong strategic relationship and, at a management level, we have developed a great deal of mutual trust. So that has also worked out very well.
Is Proserv currently considering further divestments (or acquisitions)?
The short answer is yes. Regarding acquisitions, we recently purchased SGC Metering, another Scottish business, and this firm has fitted into our Production Controls unit to help build our offering topside.
But we are definitely considering further acquisitions as this ties in with our new strategic plan. When you grow a business, there is organic growth on one hand, but you also need to consider expansion via acquisitions. So, is Proserv looking to acquire other businesses to help the execution of its strategic plan? Yes. But we will not be rushing out and buying another company tomorrow morning. It is something that could definitely occur in the foreseeable future, once we have assessed our targets and our requirements.
It is a little harder to answer the question regarding divestments but we are certainly still studying one or two parts of our company, to be honest, and final decisions on these could frankly go either way.
Any future sales or purchases will, without question, need to fit into how we see Proserv developing as a leading controls technology firm in the future. We are also, crucially, a people focused business and any decisions will need to be about doing the right thing by the employees of that particular unit.
What are the key takeaways from Proserv's financial restructuring completed in 2018, and what are the impacts to the company's short and long-term plans?
The key takeaways are, firstly, that KKR and Oaktree Capital Management, the two principal new owners of the company, who undertook the restructuring, did a tremendous job and have effectively made us debt free. This obviously gives us a much stronger base going forwards and a clear belief in the future of our business.
This is significant to our customers and the wider market as these groups deal in the long-term, not the short-term, and so the turnaround has instilled even greater confidence in this respect.
What has been equally noteworthy over the 12 months since the restructuring, has been that we have now, as mentioned, devised a new five-year strategic plan, which was presented to the new Board in the first quarter of the year and this has been wholeheartedly endorsed.
With the involvement of KKR, Oaktree and the senior team, we have taken the opportunity to step back and look at the company and we have realigned from a regionally focused organization into a global business unit driven operation. This will give us a better, more concentrated footprint around the world, geared towards our controls technology.
What the market sees is a business that has undergone a financial restructuring, is now debt free and is moving forwards, but what the market doesn't see is a very engaged ownership that believes in the future direction of Proserv as a controls technology company.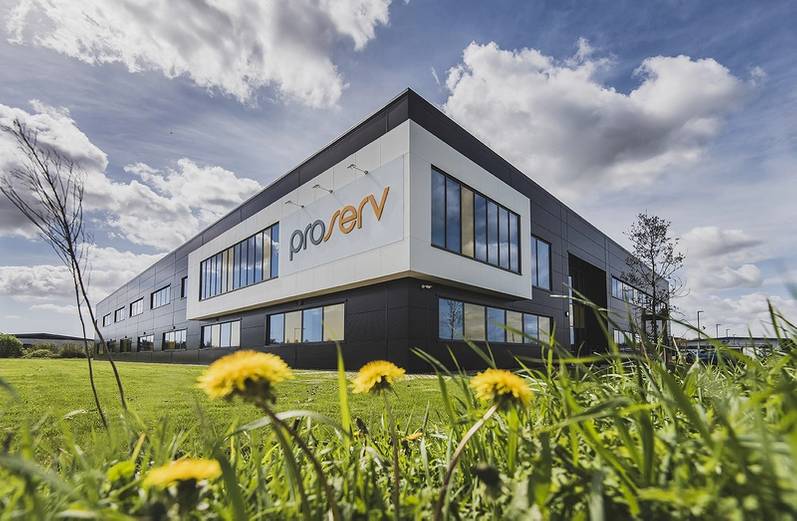 Proserv's Subsea Controls business unit has its state-of-the-art HQ, Artemis House, based in Great Yarmouth, England. (Photo: Proserv)
How is Proserv investing today to ensure future success?
Proserv has always done a great job of nurturing and developing people with talent and really this is a positive legacy from the previous management team and due credit must go to them for forming the Proserv Academy and giving training and development the emphasis they deserve.
We continue to seek more apprentices, to strengthen our graduate intake and to offer opportunities for interns. As we have reshaped as a global business, we have naturally looked to reinforce our teams and, as an example, we have recently brought in a new VP technology & engineering for our Production Controls business unit and he will be based in Houston. This will continue and we will look to widen and deepen our talent pool, especially with apprentices and engineers.
As part of our five-year strategic plan, we have also begun to lay out a detailed technology roadmap incorporating research and development (R&D), new product development and sustaining engineering for each of our product lines. This is very much a live document, which will be reviewed as we progress, and there are clear investments going on today, and in the future, potentially at a greater level than we have made in the past. Why are we doing this? Proserv is a company that has been built on talent and technology.
We have a fantastic footprint regarding our facilities and some of these are state-of-the art and even take us a step beyond. Our subsea controls facility in Great Yarmouth is, in my opinion, ten to twenty years future proofed. Equally, in Norway, we have excellent facilities in Stavanger and also in Trondheim where our R&D is based.
We have really good sites in Houston including our outstanding Gilmore valves facility. Meanwhile in the Middle East we have several facilities all of which have been designed and built in a forward-thinking manner.
So we are well positioned from a facilities point of view. But that doesn't mean we won't make further investments if this enhances our business. Just recently a major portion of our Field Technology Services business unit relocated locally here in Scotland to a new base closer to our head office and this was largely due to having a more efficient and customized space, much more geared towards what they want to do.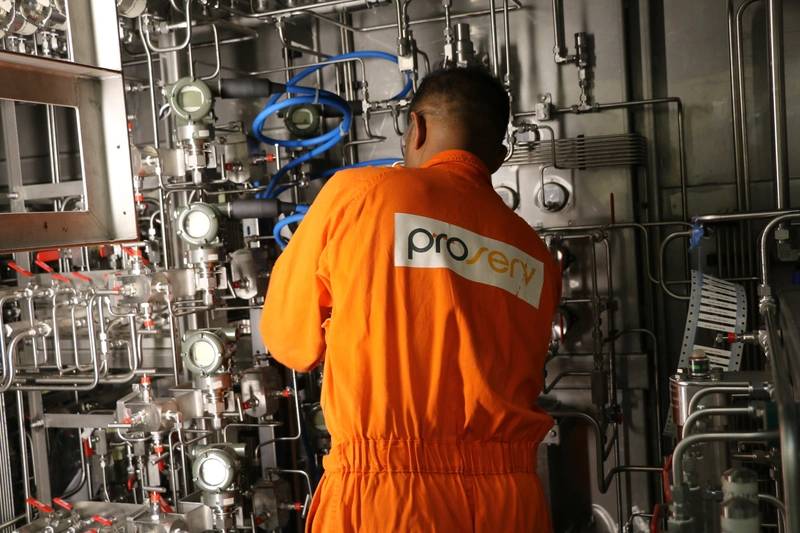 Proserv is actively seeking to expand its pool of engineers. (Photo: Proserv)
Is Proserv developing any new technology/technologies that it plans to launch in the near future?
Our detailed technology roadmap also naturally emphasizes investing in the technologies of the future. So, in the areas of subsea controls, renewables, drilling controls, for example, we are clearly investing notably in new technologies and it is our intention to bring products and solutions to the market throughout the life of our five-year plan to demonstrate the fact we are a technology driven company and a major player.
Understandably, we cannot reveal specific details of key innovations we have in the pipeline, but our ongoing R&D cuts across our entire business and I believe we will have much more to say about some of the things we are doing later in the year.
But even with products that we have already released, we are setting the bar for other competitors. To give just one example - our Gen Two hydraulic control valves, developed by our Gilmore Facility and now being rolled out, are cycle tested to more than two and a half times the industry standard – nobody else tests their valves to this degree. They are made from high performance alloys and provide five years of maintenance free service under normal operating conditions.
These are industry-leading standards and yet we are currently working on raising the bar even higher with further innovations to our valves in the near future.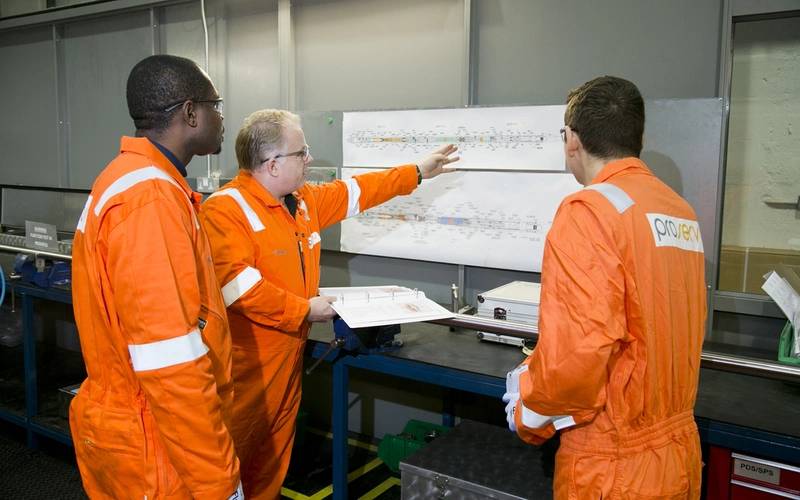 The firm is committed to investing in its R&D capabilities. (Photo: Proserv)
What key technological challenges does Proserv face today, and how is the company working to address them?
One of the most obvious challenges facing technology driven firms like Proserv is making sure we stay attuned to the constant evolution of the market and recognize how the needs and concerns of operators and our customers drive their investment decisions and the types of solutions they require.
Since the downturn, operators have become more cautious about operational expenditure and they are seeking to maximize and extend the life of their assets. So, they might prefer to see how they can make targeted investments in upgrading their equipment or how they can gain more value and utility from it.
That means, on the one hand, while we seek to develop new, innovative cutting edge solutions, we also have to generate products that fit with the current, prevailing philosophy and so reflect our customers' challenges.
A case in point is our AEGIS intelligence solution offered by our Production Controls business team. AEGIS is all about managing and monitoring the condition of assets, thus enabling users to optimize decisions they need to take about future maintenance cycles. This means ageing assets last longer, are more efficient and experience less downtime.
So AEGIS fits perfectly into supporting the mindset of cautious investment and seeking ever-greater efficiencies. As a firm, our challenge with AEGIS is to enhance its capabilities to take it to the next level, so that it can provide an even wider level of support and effectiveness.
Do you expect renewables to be a growing market for Proserv going forward? Why or why not?
Proserv has actually been operating in the renewables sector for a number of years, using our engineering capabilities to undertake work in the offshore wind business, providing services such as marine growth removal and cutting, which is solid, quite traditional work.
The challenge for us is, as a controls technology company, can we bring our technological capabilities to bear in the renewables industry? I genuinely believe we can.
There are areas that we are working on, both internally and also alongside two of the top five global developers in the sector, to establish a methodology by which we can take our controls technology into that environment to improve their fields, both today and tomorrow.
So, currently we have two or three major initiatives going on within Proserv as we move along with this. Diversifying our portfolio fits with some of the trends emerging within the oil and gas industry, as firms such as Equinor evolve into more general energy businesses.
So renewables is an area we have aspirations for but more as a technological implementation. There are clear strengths that we can offer the burgeoning offshore wind market from our experience in oil and gas, and in technology.
Renewables has seen its footprint expand dramatically in recent years. It is more than simply a nascent industry, it is now a serious part of the energy mix and it has technology driving it. It is therefore evident we should focus our capabilities on to this sector.
David Currie has over 30 years' experience in the energy industry and joined Proserv in May 2018 as its chief executive officer (CEO). Prior to joining Proserv, David was CEO of JDR Cable Systems for three years. David has also held the position of UK president for Aker Solutions, leading a combination of Aker's portfolio businesses across the subsea, topside and engineering sectors. David started his career at FMC Technologies Inc. and served with them for 29 years, latterly in Houston, as director of global subsea operations from 2010-2013.