Serica Energy CFO Andy Bell to Step Down, Martin Copeland Named Successor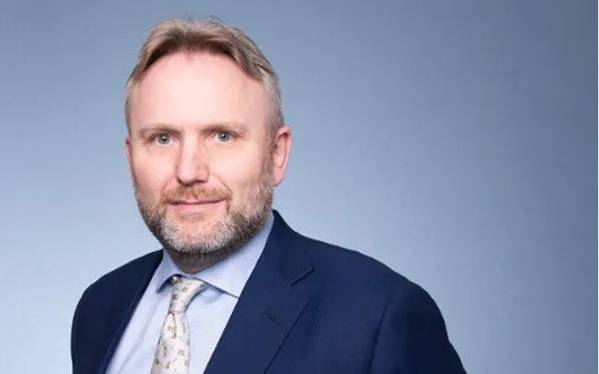 Serica Energy, a UK-based upstream oil and gas company, said Tuesday that its Chief Financial Officer Andy Bell had informed the board of his intention to step down from his role in the New Year when he will be replaced by Martin Copeland.
Copeland is currently a Principal at energy advisory firm Kirk Lovegrove & Co. Ltd. Martin has worked in oil & gas financing and advisory roles across a number of investment banks for more than 30 years.
Some of his recent North Sea experience includes advising Premier Oil on their reverse takeover by Chrysaor to create Harbour Energy, advising JX Nippon on the sale of their UKCS business to Neo Energy and advising Tailwind Energy on its sale to Serica.
David Latin, Chairman of Serica said:"Following a very thorough recruitment process, the Serica board is delighted to announce that Andy's
successor as Chief Financial Officer and Executive board member will be Martin Copeland. Martin will join Serica in the New Year at which point he will succeed Andy as CFO. Andy will remain with the company to effect a smooth transition. The board is very grateful to Andy Bell for his many years of service to the company and our sector."
Mitch Flegg, Chief Executive of Serica said:: "Firstly, I want to pay tribute to Andy's achievements in the nearly 20 years he has been with Serica, initially as a Consultant and, since the signature of the Bruce, Keith and Rhum acquisitions, as VP Finance and then CFO. I would especially like to thank him for the unstinting support and sage advice he has given me personally since I became CEO in 2017. I also want to thank him enormously for agreeing to stay on to provide support during the CFO transition and to complete the work of creating
an integrated finance function following Serica's acquisition of Tailwind."
"In Martin, we have secured a hugely capable successor to Andy who is well known to many of us from his years as an advisor. With his banking industry and advisory experience, Martin brings the full range of financial capabilities and relevant market knowledge to help Serica navigate the challenges of the capital markets and to deliver on our strategy designed to create value for our shareholders."