N-Sea Charters Offshore Support Vessel from Rederij Groen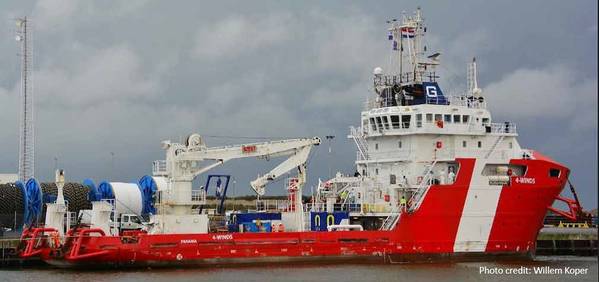 Subsea services firm N-Sea Group has agreed to charter Rederij Groen's Dutch-flagged vessel 4-WINDS, an offshore support vessel built in 2012. The 4-WINDS is 60.25 meters long, with a 14.95-meter beam and a draught of 5 meters.
According to N-Sea Group, which offers survey, IRM & construction, subsea cable repair & installation, and UXO ID and disposal services, the 4-WINDS is the ideal vessel to execute survey and other subsea tasks in the North Sea.
"With the long-term charter of the 4-WINDS N-Sea is strengthening its footprint and position in the subsea service industry, following the expansion of the offshore oil & gas and offshore wind markets," N-Sea said.