Harvest, 3D at Depth Team in North Sea Project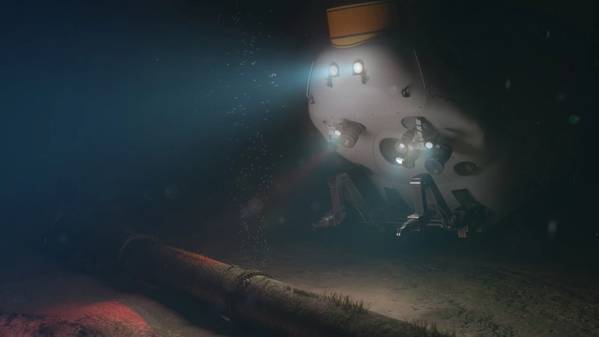 Australia's Harvest Technology Group Limited completed a milestone project in the North Sea, partnering with LiDAR technology provider 3D at Depth to deliver remote metrology services for a global subsea services company.
The entire operation was conducted with less than 1Mbs of bandwidth and usedboth 4G (broadband cellular network) and VSAT (two-way satellite) connectivity.
"We chose Harvest because the technology provides high-fidelity, two-way audio communications, frame-synchronized video, and optimal bandwidth efficiency. This was essential in providing our remote personnel onshore with the situational awareness and communications channels to perform remote laser scanning safely and efficiently," said Tarry Waterson, Operations & Client Lead, 3D at Depth.
The work scope involved 3D at Depth's LiDAR laser scanning technology being deployed by ROV and controlled from onshore using 3D at Depth's own remote operations technologies. This allowed 3D at Depth personnel to run the project from their Aberdeen office, reducing the requirement to mobilise personnel to the vessel.
Harvest's proprietary Nodestream technology was mobilized onboard the offshore subsea construction vessel to support 3D at Depth with its subsea metrology operations, enabling real-time situational awareness, and included ROV video feeds, sonar and navigation screens.