Ampelmann Inks Second Contract for New Ulstein CSOVs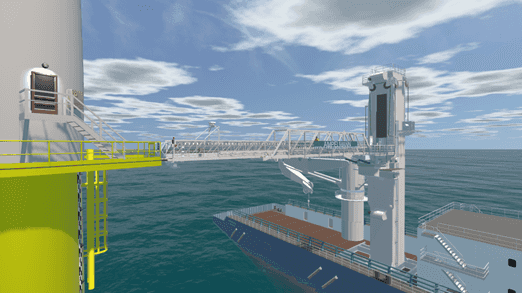 Dutch offshore access provider Ampelmann announced it has signed a new contract to build two more W-type systems for Ulstein, on behalf of one of Germany's major shipowners. This is Ampelmann's second contract with Ulstein to provide an integrated gangway system on two new vessels.
The two W-types are estimated to be delivered by 2025 with the contracts including two systems firm, followed by a potential two plus two in the client options. These systems are intended for offshore wind use to assist in the transferring of both personnel and cargo from vessel onto offshore platforms. Ampelmann's W-types are integrated into the vessel and maintain a low carbon footprint due to its low energy consumption.
The W-type can serve the needs of the CSOV market globally by providing safe and efficient access from vessel to the offshore platform with a height-adjustable tower that can range up to 16m. The system is also capable of allowing access to trolleys with cargo up to 750kg and can convert into a crane with a lifting capacity of 2mt. Additionally, the W-type can compensate for waves of 3.5m Hs, making it a viable solution to withstand heavy weather conditions whilst still maintaining its ability to transfer people and cargo and reduce downtime offshore.