TGS, a Norway-based offshore seismic data services provider, has secured funding for a series of multi- client projects in Southeast Asia, which are expected to start in late Q4 2023.
The program covers six months of new 2D and 3D seismic data acquisition, over 6,600 kilometers of legacy 2D seismic data reprocessing, and 300,000 square kilometers of 2D-cubed processing, tied together by a Facies Map Browser (FMB) product that enables fast-track exploration of a regional hotspot, TGS said.
"These projects complement TGS' existing library across India, Bangladesh, Indonesia, Malaysia, and Timor-Leste, encompassing 18,450 kilometers of 2D data, 70,237 square kilometers of 3D data, and 1,940,030 square kilometers of 2D-cubed data.," TGS added.
Kristian Johansen, CEO at TGS, said: "This program demonstrates our commitment to investing in energy data in Southeast Asia. The energy demand is increasing in line with the region's rapid economic growth, driven by growing populations and rising incomes.
"This growth brings with it a number of challenges as governments and E&P companies strive to supply this energy affordably and sustainably. Clients can remain confident that TGS is dedicated to supporting them through these challenges with all their exploration, production and CCS activities."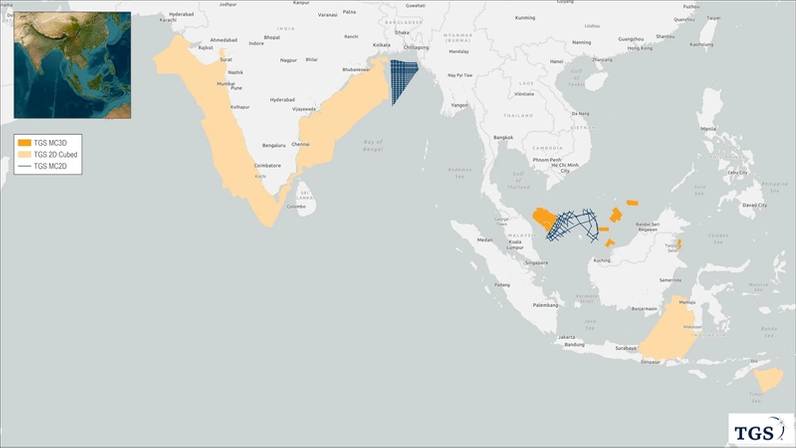 Credit: TGS