Tullow's Gabon Licenses Extended to 2046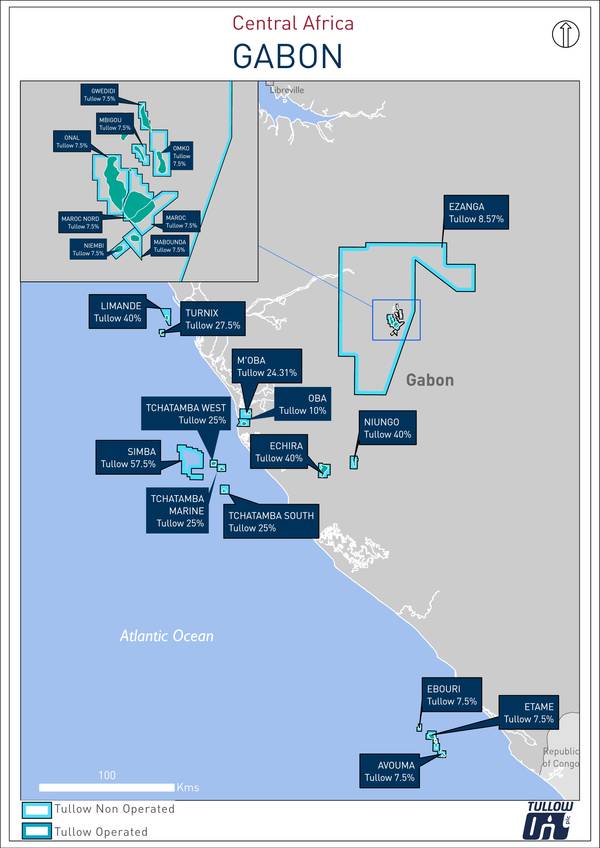 Oil and gas firm Tullow said Wednesday it had received approval from the Government of Gabon for the extension of several of its Gabon licences to 2046.
"The license extensions increase the value of Tullow's resource base through the addition of c.5mmbbls net 2P reserves that will deliver c.100% 2P reserves replacement in Gabon this year," Tullow said.
"This activity is in line with the Group's strategy to focus on its high return production assets in Africa and unlock value through optimization of its non-operated portfolio. The extensions reflect the future potential of the reserves and resources across the Gabonese assets and the longevity of the Tchatamba facilities as a core hub for Tullow," Tullow added.
Tullow's activities in Gabon include exploration, development, and production.
According to information on the company's website, Tullow's production in Gabon comes from a portfolio of over 20 non-operated onshore and offshore fields. In 2022, Tullow saw net production of around 14,900 bopd from Gabon assets.