Nexans to Build Third Cable Laying Vessel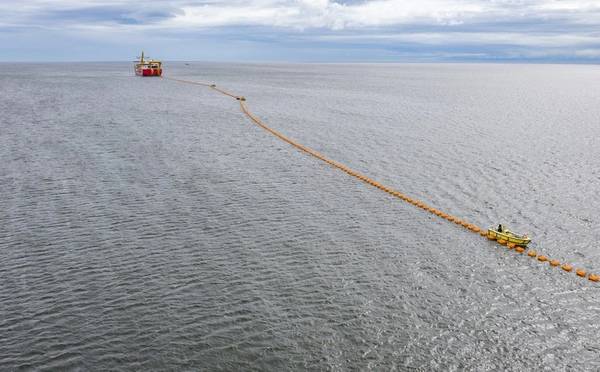 France-based Nexans has announced an expansion in its presence in the offshore wind and interconnection market, by adding a third cable laying vessel to its fleet.
This strategic decision will allow the Group to meet the increasing demand for electrification, especially in the American and European markets, driven by a record project backlog and recently strengthened by contracts for TenneT and the section of the EuroAsia Interconnector that connects Greece and Cyprus.
Building upon the technology featured on Nexans' flagship vessel, the Nexans Aurora, the new ship will be equipped with three turntables, offering a 13,500-tonne loading capacity, and hosting a large range of subsea tooling including jetting and ploughing tools. The vessel will be capable of laying up to four cables simultaneously to meet specific customer requirements, especially on large-scale projects.
From an environmental standpoint, the new vessel with its increased load capacity, an advanced hybrid power system and capable of running on biodiesel mix, will offer a significant reduced environmental footprint.
"This new vessel will be the most technologically advanced cable layer ever deployed," says Vincent Dessale, Nexans COO. "Fitted with a range of high-tech cable installation and burial equipment, it will enhance the capabilities of our subsea cable operations to tackle projects on an unprecedented scale. This new strategic asset will support the group's long-term growth, consolidating its leadership in the interconnection and offshore markets. It perfectly embodies Nexans' strategy to electrify the future, and its innovative features illustrate our ever-increasing commitment to meeting our partners' needs."
The vessel will be delivered in 2026.