Toshiba and General Electric to Establish Domestic Offshore Wind Supply Chain in Japan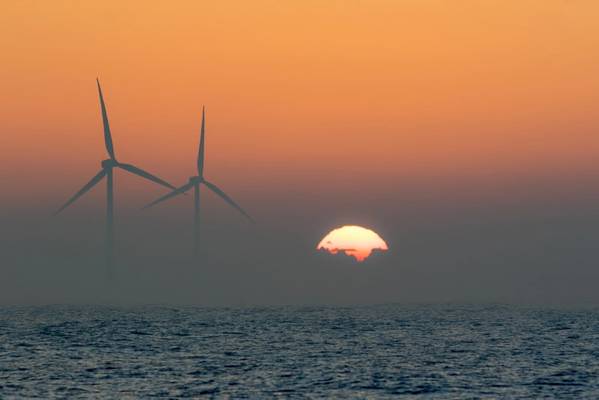 Japan's Toshiba plans to establish a domestic supply chain for offshore wind power equipment together with U.S. manufacturer General Electric, Nikkei reported on Saturday, as Japan is expanding in renewable energy in a zero-carbon push.
Japan's offshore wind power market is set to grow as the government aims to install up to 10 gigawatts (GW) of offshore wind capacity by 2030, and up to 45 GW by 2040, as part of its decarbonization push.
Last month, the government finished accepting bids for the second round of offshore wind power tenders to build 1.8 GW of capacity in four areas, with results yet to be announced. First round of 1.7 GW capacity was won by Mitsubishi 8058.T in 2021.
According to Nikkei, the equipment supply chain would involve around 100 small and medium-sized companies with focus on the areas where offshore wind capacity should be installed. Toshiba plans to start production in 2026, Nikkei added.
In 2021, Toshiba and GE announced a strategic partnership to localize GE's Haliade-X offshore wind turbines manufacturing in Japan, as the U.S. company wants its technology to be as competitive as possible in Japan's offshore wind auctions.
GE will manufacture a total of 134 wind turbines with 13 MW capacity each for the three offshore wind projects won by the Mitsubishi-led consortiums in the first round, which Toshiba will then assemble, according to Japan Wind Power Association.
(Reuters - Reporting by Katya Golubkova; Editing by Michael Perry)