Decom Engineering Develops Its Largest Chopsaw Yet for Subsea Pipe Cutting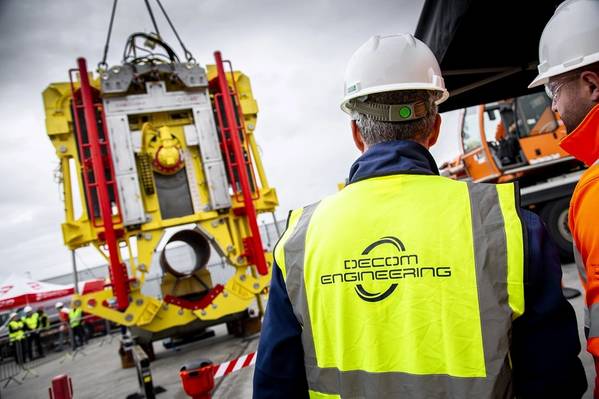 Northern Ireland-based offshore decommissioning technology firm Decom Engineering said Wednesday it had developed its largest Chopsaw to date in response to client demand for larger-sized subsea pipe-cutting capability.
The C1-46 Chopsaw has been designed to cut tubulars and other materials up to 46", and it can cut a wide range of materials, including inconel alloys, duplex, and concrete.
According to Decom Engineering, its new Chopsaw, can be operated in water depths of up to 2,000 meters and is currently deployed on its first project on behalf of a global energy company on a UK North Sea workscope, which involves cutting large surface-laid pipelines (36") with 57mm concrete coating, along with other large pipelines.
"With the ability to cut in any orientation, the C1-46 is capable of multiple cuts per blade (20-100), resulting in large cost savings and increased efficiency. Blade changes are efficient, safe and the Chopsaw can be supplied set up in a number of configurations and settings to suit project requirements," Decom Engineering said.
"Multiple lifting points located around the tool allow a highly versatile angle of deployment and an array of cuts can be completed whilst subsea or held in wet storage, without returning to the surface. The Tungsten Carbide Tipped saw, which can be operated topside or by ROV (with hot stab capability), is highly adaptable to suit challenging surroundings and varied structures," the company added.