Denmark's NKT Set to Provide High-Voltage Export Power Cables for Polish Wind Offshore Farm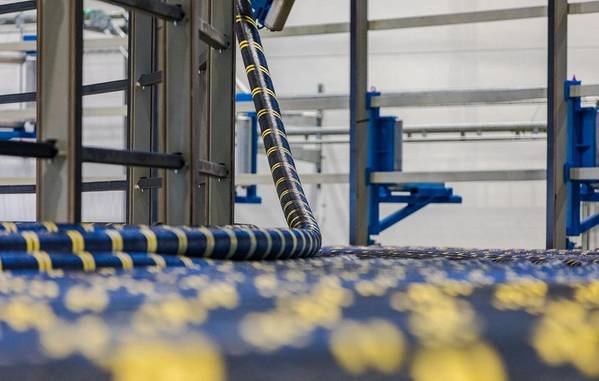 Denmark-based power cable-making and installation company NKT said Tuesday it would soon sign the order for a 230 kV AC high-voltage export power cable system for the Polish project Baltic Power Offshore Wind Park with a capacity of up to 1.2 GW.
NKT is finalizing the contract for offshore export power cables for the first major offshore wind farms in Poland awarded by Baltic Power Sp. z.o.o.
For NKT, the order is expected to have a value of more than 120 million euros and will comprise the design and production of around 130 km of 230 kV high-voltage power cables for the Baltic Power Offshore Wind Park.
The export power cables will be produced at the NKT factory in Cologne, Germany, with expected commissioning of the full project in 2026.
The order is subject to a formal contract signature expected end of June 2023 and a subsequent final notice to proceed.