Allseas Wins Deal to Transport Two 2GW Converter Platforms to German North Sea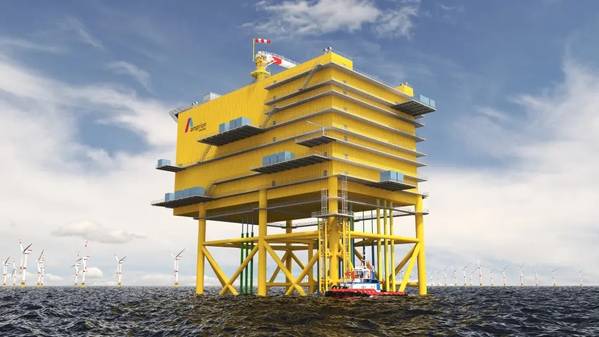 Offshore installation services company Allseas has won a contract to transport two 2GW converter platforms for the BalWin1 and BalWin2 offshore grid connection systems in the German North Sea.
The contract, awarded by Dragados Offshore, is for two complete high voltage direct current (HVDC) wind converter station platforms, meaning Allseas will transport two sets of jackets and topsides. Financial details were not disclosed.
German transmission system operator Amprion Offshore is developing the BalWin1 and BalWin2 grid connections to accelerate grid development to support the transition to renewable energy, and in this specific case, to offshore wind.
Dragados Offshore is responsible for delivering the two platforms and will build them in Spain, with partner Siemens Energy providing the HVDC technology.
The converter stations comprise topsides weighing up to 27,000 tonnes supported by jackets weighing up to 13,000 tonnes. Installation is earmarked for 2028–2030.
Worth noting, earlier this month, Allseas and Heerema Marine Contractors were selected by the Dutch-German transmission system operator TenneT for transport and installation of at least fourteen 2-gigawatt (2GW) offshore platforms in the Dutch and German parts of the North Sea. Allseas will use its single-lift installation vessel Pioneering Spirit to install the jackets and topsides. Read more here.