MENCK's MHU4400S Hammer to Support CCCC 3rd Harbour's Offshore Wind Activities in China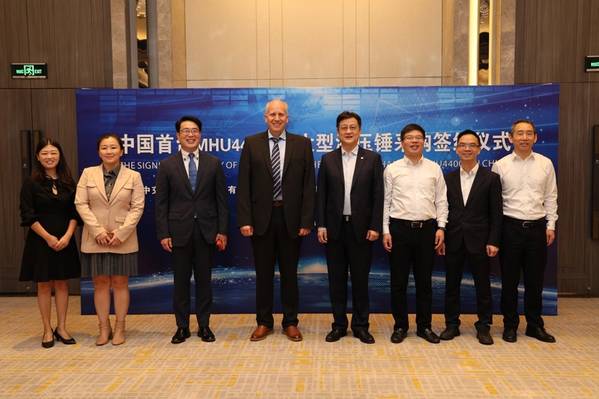 Acteon's offshore pile driving technology and equipment brand MENCK has signed a contract with the Chinese offshore wind firm CCCC 3rd Harbour Engineering Co. Ltd., for the sale of the MHU4400S hammer to support its activities for offshore wind farms in China.
The MHU4400S hammer spread with 8m adaptation is scheduled for delivery within Q2 2024.
MENCK first sold one of its hammers to CCCC 3rd Harbour back in 2016.
The MHU4400S hammer is equipped with a one-piece anvil design of 8m in diameter and is capable of above and underwater operation.
"The demand for bigger hammers and bigger pile adaptions is growing and I am confident that both 3rd Harbour and MENCK, will work together to provide technology solutions to this industry today and in the future," said Frank Köhrmann – General Manager, MENCK
"As a leader in the field of offshore wind energy construction in China, CCCC 3rd Harbour has joined forces with the leading hydraulic hammer manufacturer MENCK to introduce the largest hydraulic hammer to date in the Chinese renewables market, which will provide new impetus for the construction of offshore wind farms in China and accelerate and expand the renewable energy infrastructure," said Xiangzhong Wu – Deputy General Manager, CCCC 3rd Harbour.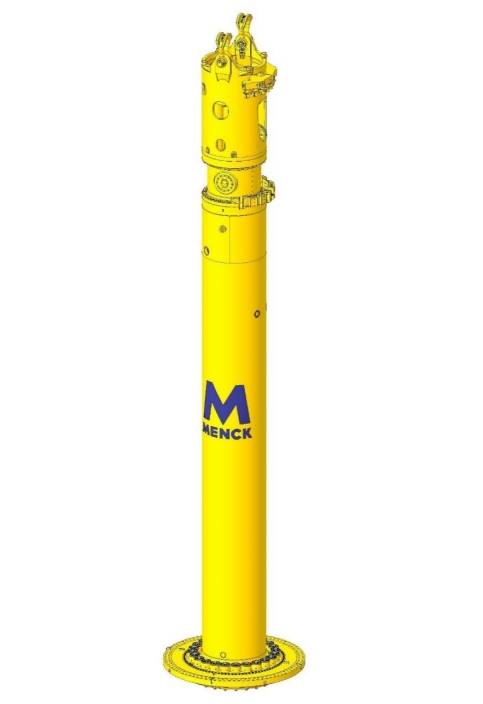 ©MENCK