Third Medical Evacuation in Three Months: Coast Guard Assists Ailing Crewmember on Solitaire Pipelayer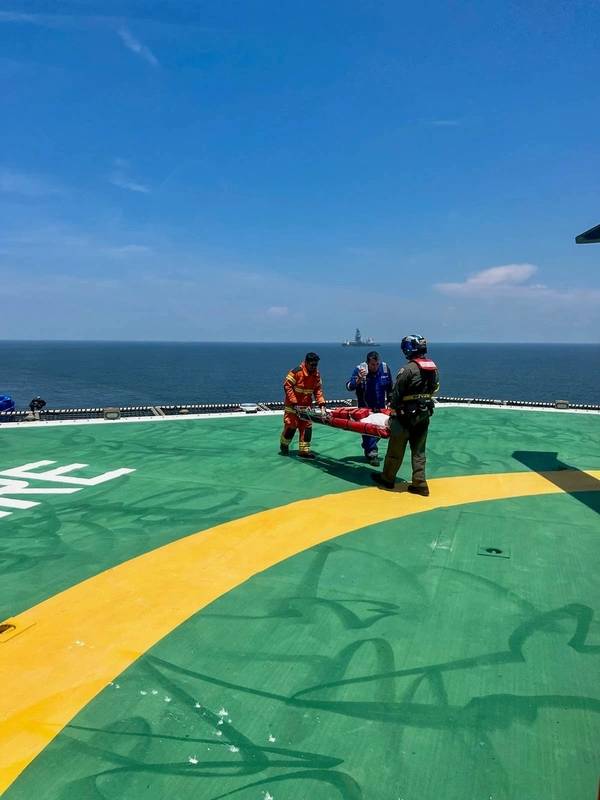 The U.S. Coast Guard medevaced a crewmember from Allseas' pipelayer Solitaire Tuesday approximately 13 miles south of Port Fourchon, Louisiana.
Coast Guard Eighth District and Coast Guard Sector New Orleans command center watchstanders received a report at approximately noon Tuesday from the Solitaire of a 65-year-old male crewmember experiencing heart attack-like symptoms.
Sector New Orleans watchstanders diverted a Coast Guard Air Station New Orleans MH-60 Jayhawk helicopter aircrew to assist.
The aircrew arrived on scene, hoisted the crewmember, and transported him to University Medical Center in New Orleans. The crewmember was last reported in stable condition, Coast Guard said.
This is the third medical evacuation from the Solitaire in as many months.
In March, the U.S. Coast Guard medevaced a Solitaire vessel crew member experiencing seizure-like symptoms.
In April, the U.S. Coast Guard medevaced a 32-year-old male Solitaire crewmember experiencing severe abdominal pain.