Crewmember Medevaced from Pipelay Barge in US Gulf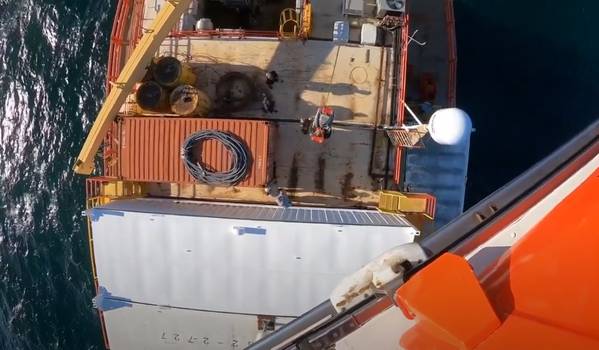 An ailing crewmember was medevaced from an offshore pipelay barge in the U.S. Gulf of Mexico on Monday, the U.S. Coast Guard said.
The Coast Guard said its watchstanders at Sector Houston-Galveston received a medevac request relay from Coast Guard District Eight at 6:45 a.m. stating a 42-year-old crew member aboard the 265-foot-long DLB Super Chief was experiencing seizures. Watchstanders consulted with the duty flight surgeon, who recommended a medevac.
A Coast Guard Air Station Houston MH-65 Dolphin helicopter crew launched to conduct the medevac.
The helicopter crew arrived on scene 22 miles south of Cameron, La., hoisted the man and transported him to the University of Texas Medical Branch in Galveston in stable condition.
Morrison's DLB Super Chief is a 265- by 72-foot ABS-classed pipelay barge with accommodations for 93 personnel. It is outfitted with a 100 KIP pipe tensioner, is U.S. flagged and provides extended capabilities for pipe size and water depth lay and recovery.