CNOOC Confirms Third Oilfield Discovery with 100 Million Tons of Reserves in Southern Bohai Sea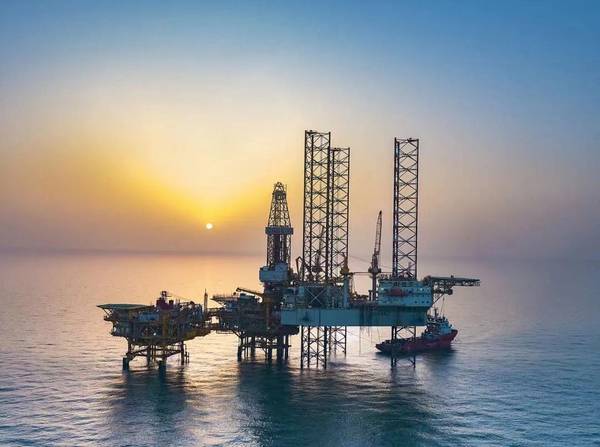 Chinese oil company CNOOC Limited has informed it has discovered the Bozhong 26-6 oilfield in the Bohai Sea, off China, saying the discovery "brings another hundred million tons of reserves."
Bozhong 26-6 oilfield is located in the south of the Bohai Sea, with an average water depth of 22 meters.
The main oil-bearing play is Archean buried hill and the oil property is light crude. The discovery well BZ26-6-2 was drilled and completed at a depth of 4,480 meters, which encountered a total of 321.3 meters oil pay zones. The well was tested to produce an average of approximately 2,040 barrels of crude oil and 11.45 million cubic feet of natural gas per day, CNOOC said.
Xu Changgui, Deputy Chief Exploration Engineer of the Company, said, "Bozhong 26-6 oilfield is the third oilfield discovery with hundred million tons of reserves in southern Bohai Sea after Kenli 6-1 and Kenli 10-2. It is identified as the largest metamorphic buried hill oilfield in China. The discovery demonstrates the broad prospect of exploration for subtle buried hills in the Bohai Sea, providing important guidance for exploration in similar basins."
Zhou Xinhuai, CEO of the Company, said, "Bohai Sea has been one of the targeted areas of exploration for the Company. We will keep looking for mid-to-large sized oil and gas fields and continue to discover new momentum for offshore oil and gas developments, helping to fortify the resource foundation for the high-quality and sustainable development of the company."