Vard Electro's SeaQ Comms System Selected for CSOV Duo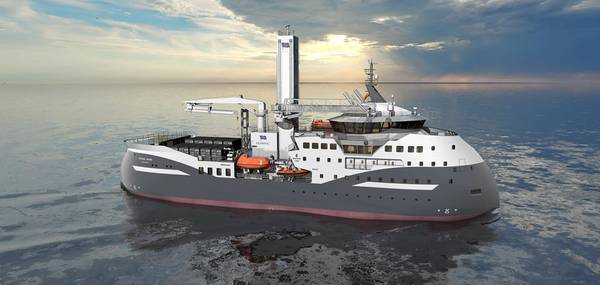 Norwegian marine electrical systems Vard Electro will supply its SeaQ Communication system onboard two construction service operation vessels (CSOVs) being built by Ulstein for end client Olympic. Vard Electro signed the contract with Ulstein.
According to Vard Electro, the SeaQ Communication will provide the vessels with "a robust infrastructure and enhance the crew's efficiency and safety while at sea."
The set of systems is designed and integrated to meet the demanding conditions of maritime operations and provides crew members with added comfort through infotainment features, Vard Electro said.
The SeaQ Communication package includes systems for communication, welfare, and security, along with IT racks and integration services.
The CSOVs
In July 2022, Norwegian shipbuilder Ulstein secured a contract from Norway-based Olympic to build two construction service operation vessels (CSOVs), with options for two additional vessels.
The vessels, which are based on the ULSTEIN SX222 design with TWIN X-STERN from Ulstein Design & Solutions AS, will be 89.6 meters long with a 19.2-meter beam, able to accommodate 126 people in 91 cabins. Each will have hybrid battery propulsion and will be prepared for methanol fuel to enable zero emissions.
---