TAQA, Fugro in Europe's "First" Uncrewed Offshore Integrity Inspection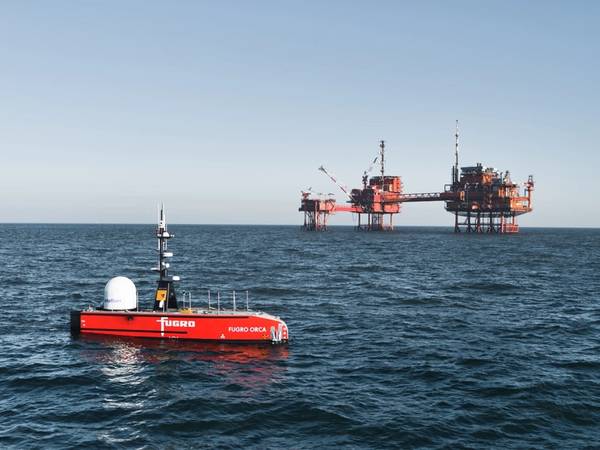 Oil and gas firm TAQA has partnered with the Dutch offshore survey company Fugro for a pilot project using uncrewed surface vessels for underwater inspections.
According to TAQA, its Dutch subsidiary TAQA Netherlands is "the first oil and gas operator in Europe to successfully complete an offshore integrity inspections campaign using an uncrewed surface vessel (USV) and electrical remotely operated vehicle (ROV)."
The pilot project between TAQA and Fugro was an opportunity to trial the use of its new uncrewed Blue Essence vessel 'Fugro Orca' and the accompanying eROV 'Blue Volta' for underwater inspections. Both were controlled from a remote onshore operations centre.
"The uncrewed integrity inspection of TAQA's offshore assets and pipelines in the Dutch North Sea resulted in 95% less CO2 emissions given that it only needed 5% of the amount of fuel required compared to traditional methods," TAQA said.
"These inspections are high-risk activities that would typically deploy around 70 people on board a vessel. However, by using this technology, the risk is significantly reduced," TAQA explained.
According to the company, it is projected that future use of uncrewed survey vessels could come with a cost saving for offshore operators in the order of 10% or more.
The Blue Essence vessel and the eROV also performed remote structural inspections of selected platforms comprising visual inspection, cathodic protection assessment, and a scour survey using multibeam.