UK plug, abandonment and casing recovery specialist Ardyne said it has entered a frame agreement with Norwegian energy company Equinor to provide fishing services covering all of the operator's assets on the Norwegian Continental Shelf.
The agreement, the latest between the two companies, is for an initial three years with five further options to extend over two-year periods. Ardyne will provide a range of services – including fishing operations – for wells linked to the Statfjord A platform in the Norwegian North Sea. The work will include cut, pull, jack and milling activities using Ardyne's TRIDENT single-trip casing retrieval solution, the TITAN single-trip casing cutting hydraulic power system and Ardyne's DownHole Power Tool.
Alan Fairweather, Ardyne CEO, said, "This agreement with Equinor, which is potentially for 13 years, resulted from a long-term relationship with Equinor based on performance and technology development."
Ardyne said its relationship with Equinor spans several years. The company acquired Norwegian oil service company Wellbore AS in 2016, which had a long history of supporting the Norwegian operator.
In addition, Aberdeen-headquartered Ardyne, which also has operating facilities in Stavanger and Louisiana, said is several of its solutions were field-tested first by Equinor and are now being used globally.
Fairweather added, "The guaranteed scope of work allows Ardyne to continue to improve its casing recovery technology which was first commercialized with Equinor in 2016. Ardyne will also introduce new products in 2020 that will take more cost out of fishing operations."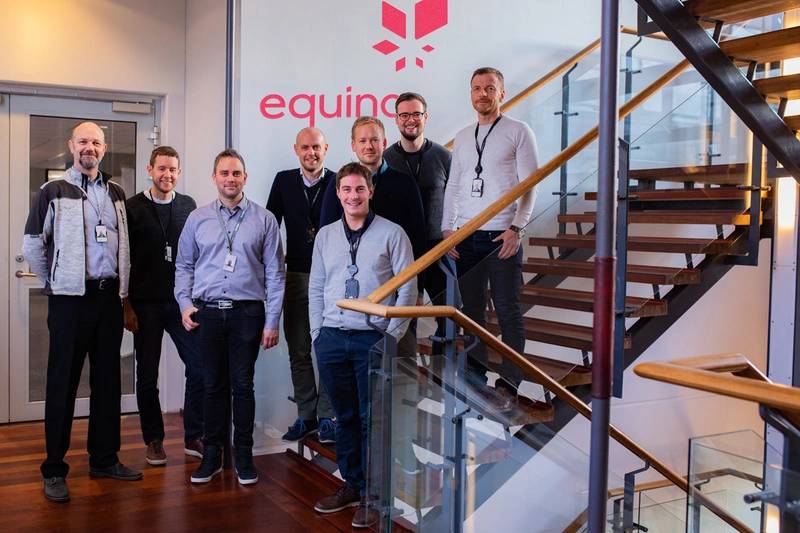 From left to right: Edwin Rooyakkers - Ardyne; Sigurd Haaland - Equinor; Magnus Henriksen - Archer; Atle Sivertsen - Equinor; Quentin Delot - Equinor; Asgeir Lien - Equinor; Harry A Kettle - Equinor; Morten Gilje - Equinor (Photo: Ardyne)