Steffan Lindsø, Director of Emerging Technology, Europe, at Oceaneering, discusses resident subsea systems and why uptake today looks more likely than in the 2000s.
What was missing in the early 2000s?
The primary missing component for this to make any operational sense has been communications. Without reliable communications to shore, there would not be enough scenarios where cost could be decreased to make it viable to invest in this technology.
Oceaneering demonstrated remote piloting as early as 2004 from a satellite link in the North Sea. It worked then, but advanced in communication networks and increased coverage make remotely operated and autonomous systems a true option today.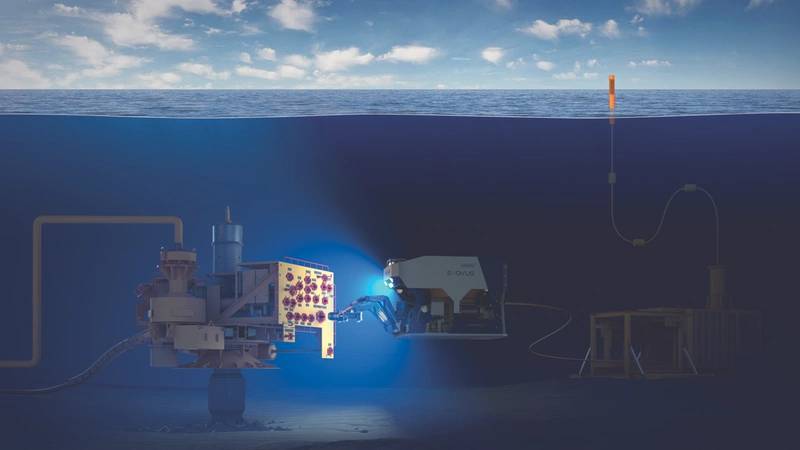 (Image: Oceaneering)
What is making these systems possible now?
Again, surface communication is a big hurdle that has largely been overcome. This goes both for 4G in the North Sea and also in the Gulf of Mexico. Satellite communications have also become faster, cheaper and more stable and many offshore installations have direct fiber to shore connectivity now. The industry has a number of contingencies when it comes to communication.
From an autonomy perspective, we would argue that battery and position sensors are the main improvements that make these technology advances possible commercially.
I remember studying at the University of Southampton and seeing AUVs [autonomous underwater vehicles] loaded with thousands of non-rechargeable D-cell batteries in order to perform under-ice missions. While that may have been a technically viable solution, it isn't viable commercially. Battery technology has evolved and improved. We can now offer more cost-efficient, and ecologically friendly solutions. Now we have super high-power density batteries that can withstand the pressures of the ocean down to 6,000 meters water depth. This enables us to design smaller, hydrodynamic vehicles with ranges in the hundreds of kilometers.
From a positioning viewpoint, we are using Doppler velocity loggers and inertial navigation systems (DVL/INS) that calculate relative movement and extrapolate the best estimated current position in relation to a known start position. These systems have been around for many years, but the technology has moved fast and the improved accuracy of these systems enables us to increase the range of our subsea missions while still maintaining accurate positioning.
What are your thoughts on open-standard subsea docking stations?
The current work on docking stations is very much in its infancy. One positive aspect of the current docking station design is that it is relatively simple and cost efficient while providing easy access for any form factor vehicle to dock and communicate. There are a number of limitations we are looking to overcome as any 'one-size-fits-all' solution comes with compromises. Oceaneering does expect to use both the current design docking station as well as docking stations designed for better protection of the vehicle and higher capabilities within tooling storage that can add more value to the concept of underwater drones.
What's the latest with Freedom?
Oceaneering has set up what we call our Living Lab in a fjord in Norway. The location enables us to run daily testing of our software, both in very shallow water, but also in water depths of up to 300 meters. We use the facility and the test vehicle to evaluate software packages as they are being created by our internal software development team. In order to ensure we maintain the development pace we are working in two time zones. The software team is in the US where they can develop new software and ready it for our Living Lab team to upload to the vehicle first thing in the morning. Once our US software team starts their day, they effectively have a full day's testing available to dig into and improve their code. This process has enabled us to make great strides.

Freedom (Image: Oceaneering)
What're the next steps?
After SPE Offshore Europe, our Freedom vehicle will be shipped to Norway, where it will undergo commissioning trials, first in our test tank and then later at our Living Lab. We are currently building a mock-up of the current open-source docking station design. This will be installed at our Living Lab for further development of auto docking and communications and charging through inductive technology.
Finally, what has the E-ROV concept (also dubbed 'Liberty') been doing?
The E-ROV has been deployed a number of times now and has already proved its usability as an IMR solution for light work scopes. As with all new technology, we have of course experienced technical challenges in the initial phases, but so far nothing we haven't been able to solve. We expect this first E-ROV to become a great value asset for our customers and we do expect that this concept, which we have formally named Liberty, will be developed further.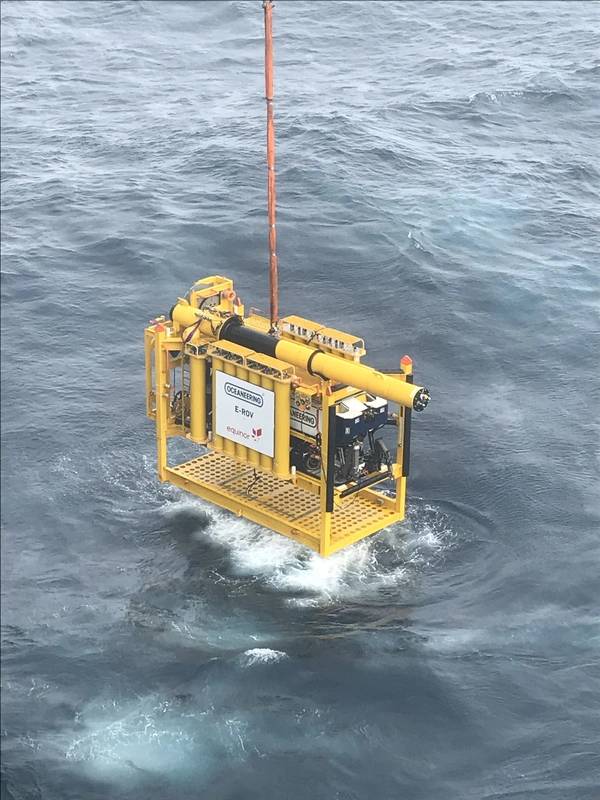 (Photo: E-ROV)