The leadership at Danos believes technology will transform the oil industry. To thrive in the midst of that change, Louisiana-based Danos is actively focused on how to use technology to help customers work more efficiently and cost-effectively.
"Our company will look very different five years from now," says owner Mark Danos. "The headline is technology."
Danos is a family-owned third-generation operation that has long been a services company and more recently developed as a projects company as well.
"What we offer is people, manhours," Danos says. "The future of the oil industry is less people and less manhours, and we have to figure out how to change."
That answer revolves around technology, which is changing the way people do work and interact with facilities, he says. For example, virtual reality and communications can make it possible to minimize the number of people who have to travel to a facility. As a result, the company is looking at putting cameras on hard hats to enable one person to travel to the facility and then rely on remote experts to walk the on-site person through a task.
"Technology will not lead to the death of us, but to a reinvention and reinvigoration of the business my grandfather started," Danos says.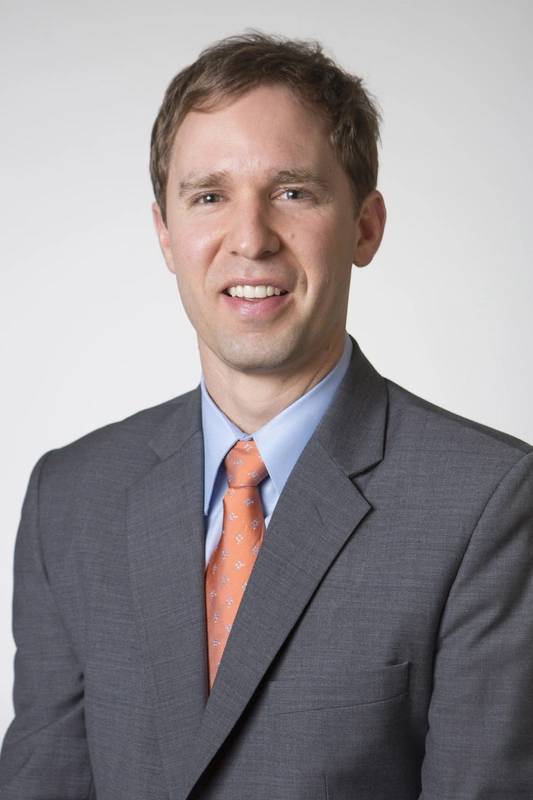 Mark Danos, owner of Danos (Photo: Danos)
At its corporate office in Gray, Louisiana, is the company's Tech Lab, where technologies such as virtual reality and 3D printing are available for personnel to play with.
"It seemed like we were playing with toys. Practical people were asking, 'Why are we wasting time playing with toys?' The whole point is to open the collective mind, to get them to think about the technology, to see the tremendous possibilities," Danos says. "We are exposing our organization to technologies. I don't know the solution and applications of these technologies, but when you expose the technologies to our team, you have these 'A-ha!' moments. Maybe you can use it like this, or maybe you can use it like that.'
One of the earlier occupants of the Tech Lab was a drone, and the company subsequently embraced drone technology to chart progress on project sites. That has cascaded into changes in the way the company bids its projects, he says.
Some have expressed concerns that technology will replace people, he says.
"Technology isn't going to lead to the death of the industry and jobs," he says. "It's going to create different jobs. It will displace one job but create a different one. We have to change, individuals have to change. That's why development is a big thing for us."
Danos, a family-owned company that traditionally centered around offshore Gulf of Mexico work, is changing and looks very different than it did a decade ago.
"We have had significant growth on land," Danos says. When the shale market started heating up, the company turned to land for growth. Now the onshore side is about a third of the company's headcount and business. "When offshore slowed down, we picked up onshore. It was a great opportunity at the right time, and it allowed continued growth when our traditional work slowed down."
The company currently employs about 3,000 personnel serving 15 service lines.
From a projects perspective, the company aims to serve from start to finish, including fabrication, construction and hook up, electrical and instrumentation, coating, scaffolding, rope access, and many other activities, he says. Part of these capabilities come through the March 2019 purchase of Shamrock Energy Solutions.
And earlier this week, Danos announced new leadership at the company. Cory LeCompte is taking over as general manager of project services. Kenny Haas is the new general manager of project management, and Keli Dantin is the new general manager of energy systems.
"We're growing a different footprint in the Gulf of Mexico and elsewhere in our business," Danos says. "I'm cautiously excited about where the industry is going."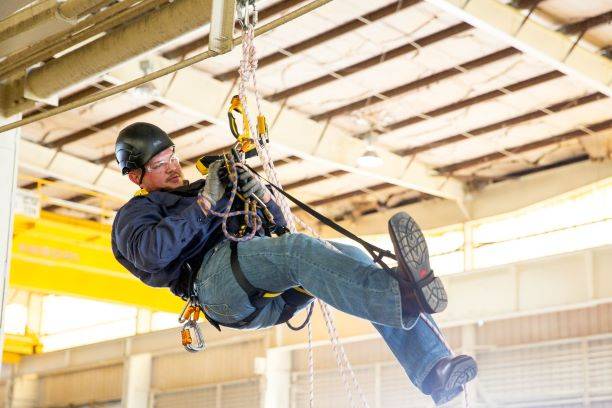 Danos rope access manager Joseph Ramirez demonstrates requirements for rope access training. (Photo: Danos)