NPD: High Activity in Norwegian Shelf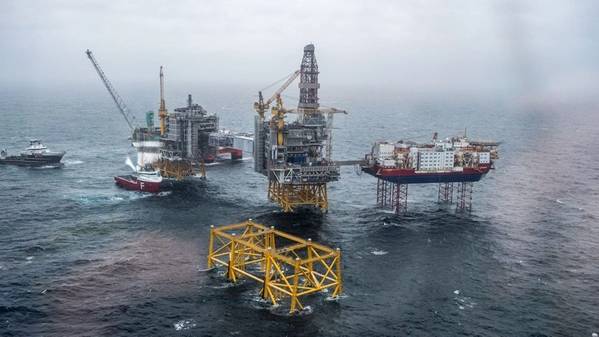 Norwegian Petroleum Directorate (NPD) announced that production on the Norwegian shelf is holding steady at a high level. Many projects are in the development or planning phases.

It said that many exploration wells are being drilled. There have been few discoveries in the first half of the year.

Total petroleum production in the first half of 2019 is about 109,6 million standard cubic meters (Sm3) of oil equivalents (o.e.). Of this, around 38.1 million Sm3 is oil, 61,4 billion Sm3 is gas and 10.1 million Sm3 is NGL and condensate.

Gas sales are in line with the Norwegian Petroleum Directorate's (NPD's) forecast, while oil production is somewhat lower.

Production on some fields is exceeding the forecast, while others are producing less.

Maintaining stable production demands considerable efforts from all parts of the industry.

So far this year, 76 new development wells have been spudded, somewhat fewer than at the same time last year. Drilling wells is the single most important measure to increase recovery. That is why identifying new drilling targets and drilling more wells is crucial.

There were 84 producing fields as of 30 June; 64 in the North Sea, 18 in the Norwegian Sea and two in the Barents Sea. The Oda field in the North Sea started production on 16 March this year.

The Aasta Hansteen field in the Norwegian Sea started production at the end of 2018.

To date, no fields have ceased production in 2019.