Near Miss on the Terra Nova FPSO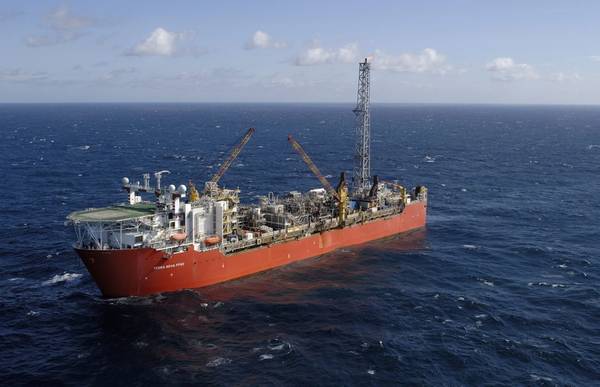 Canada's offshore safety regulator said it is monitoring Suncor Energy's continued investigation into a potentially fatal incident on board the Terra Nova floating production, storage and offloading unit (FPSO) that occurred on June 24.
The incident, which Canada-Newfoundland and Labrador Offshore Petroleum Board (C-NLOPB) said has been classified as a near miss with potential for fatality, involved a worker on the FPSO who was exposed to hazardous contents of a slop tank.
Immediately after the incident, the slop tank work scope was stopped and a health assessment of the worker was completed for potential exposure of harmful substances from the slops system. Following medical assessment, the worker was cleared for regular duties and no treatment was required.
The incident was initially classified as a near miss (leak of hazardous substance) but has since been reclassified as a near miss with potential for fatality due to the potential concentrations of hydrogen sulfide inside the slop tank, as determined through further investigation by Suncor Energy.
Suncor is operator of the Terra Nova field, which is located offshore approximately 350 kilometers southeast of Newfoundland and Labrador.
Discovered in 1984, the oilfield was the second to be developed on the Grand Banks offshore Newfoundland, and the Terra Nova FPSO began producing in 2002.
In May 2019, Suncor and the Terra Nova joint venture owners sanctioned plans to proceed with a 2020 project that will extend the life of the FPSO to approximately 2031. The asset life extension project is expected to allow the facility to capture approximately 80 million additional barrels of oil for the Terra Nova partnership.