Three leaders in the oil and gas industry's decommissioning sector have teamed up to launch Fairfield Decom, a new company based in Aberdeen that will manage, integrate and execute end-to-end late life operations and decommissioning activities, primarily in the UK Continental Shelf (UKCS).
The partners behind the new late-life operations and decommissioning operator – Heerema Marine Contractors, Decom Energy and AF Offshore Decom – say the venture has been created to provide an all-encompassing solution for ageing offshore oil and gas assets with access to the firms' existing assets and expertise.
Fairfield Decom will also offer a new business model designed to reduce complexity and the number of contractual arrangements and deliver operational efficiency, cost-effectiveness and predictability, while contributing to the 35% cost reduction targets set by the Oil and Gas Authority (OGA), the company said.
Fairfield Decom pulls together decades of industry experience and know-how. Heerema has been active in the offshore oil and gas and renewable industries for more than 50 years, transporting, installing and removing all types of offshore facilities, including fixed and floating structures in shallow, deep and ultra-deep waters. Contractor AF Offshore Decom, a subsidiary of the Norwegian contracting and industrial group AF Gruppen, has been developing and executing solutions for the removal and recycling of offshore installations for the past 15 years. Decom Energy is the first fully outsourced end-to-end, late-life and decommissioning operator in the North Sea with its subsidiary, Fairfield Energy, well-advanced in the decommissioning of the Greater Dunlin Area.
Graeme Fergusson, Managing Director of Fairfield Decom, said, "We have built a strong business relationship with Heerema and AF Offshore Decom as contracting partners in the Dunlin topsides removal and as alliance partners for integrated decommissioning business opportunities. The three companies have unrivaled experience in decommissioning and there is great alignment in terms of our responsible approach to business and our core values. Our operator background means that we understand what the E&P community wants – an integrated solution that is technically robust, commercially creative and that will deliver a safe, cost-effective and environmentally-sound solution."
In addition to the expertise of the three founder companies, Fairfield Decom will also rely upon the local talent and the supply chain as it seeks to be at the forefront of the drive to establish a thriving decommissioning hub in Scotland.
The Fairfield Decom ambition, it said, is to not only be a major player at home, but also access a global decommissioning market estimated to be worth more than $80 billion over the next 10 years. "What is clear is that those companies that are successful in decommissioning in the North Sea will have a competitive advantage in the global market," the company said.
Koos-Jan van Brouwershaven, Heerema CEO, said, "Three leaders in the global decommissioning market have joined forces, providing a smarter, cost-effective and more sustainable approach to decommissioning and recycling offshore structures. As an experienced offshore contractor, Heerema is continuously seeking opportunities to further strengthen our position in the international offshore market through innovation, proactivity and reliability. Fairfield Decom is a great example of how we are achieving those ambitions."
Bengt Hildisch, Managing Director of AF Offshore Decom, said, "The establishment of Fairfield Decom represents an important step change in the decommissioning business model. It responds to the call from the UK Regulator, the Oil and Gas Authority, to create new business delivery models to reduce complexity to support the next generation of decommissioning."
The venture is subject to the approval of the Norwegian Competition Authority.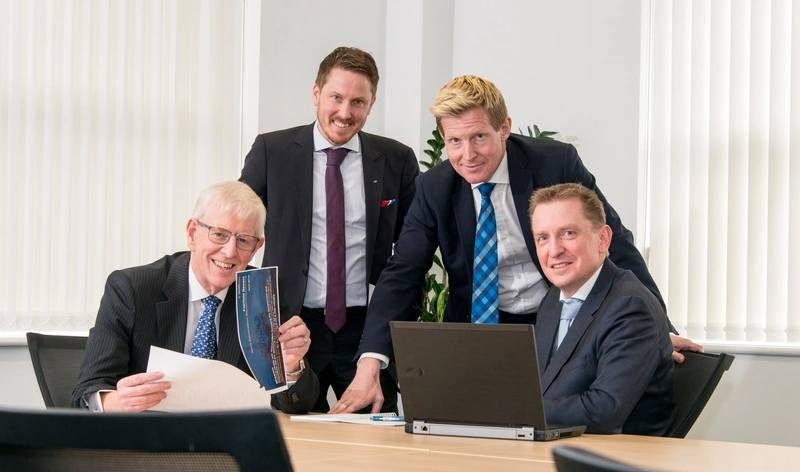 (Photo: Fairfield Decom)