HHC Takes Two from Damen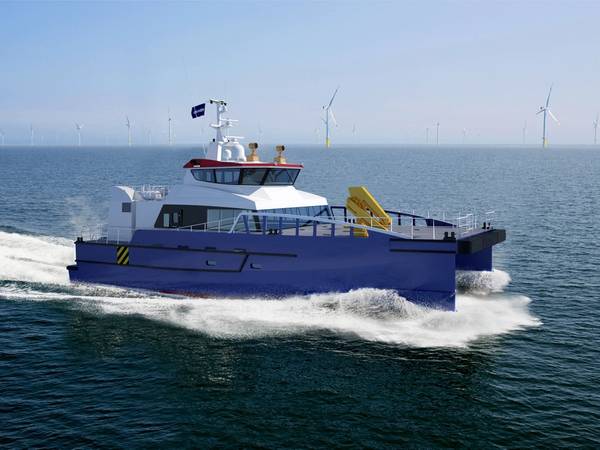 Hung Hua Construction (HHC) of Taiwan placed an order for two of Damen's latest fast crew supply vessel; the FCS 2710. The contract was signed at the end of January and the vessels will be built at Damen Shipyards Singapore for delivery in early 2020.
HHC is Taiwan's largest dredging and nearshore construction company, and a promising evolving market is the country's offshore wind sector, as the government has targeted 5.5GW by the end of 2025. Following its successful installation of the first offshore project in Taiwan; the Southern Weather Observation Tower for the Taiwan Power Company, HHC is now looking ahead to the next phase of their mutual cooperation by supplying them with fast crew transfer and support services.
The twin-hulled FCS 2710 with its Damen Axe Bow is just one meter longer and extends just one meter higher above the waterline than its predecessor the FCS 2610. However, it can carry twice as many personnel as well as offer more flexibility, more tank capacity, greater usable deck space, increased comfort and more accommodation.