Kleven Delivers Maersk Anchor Handler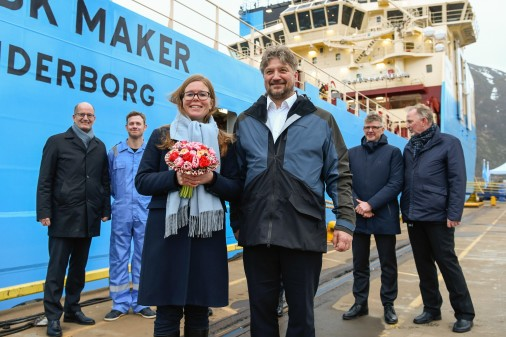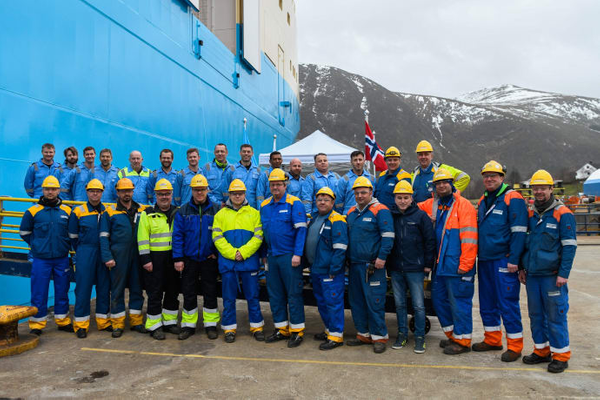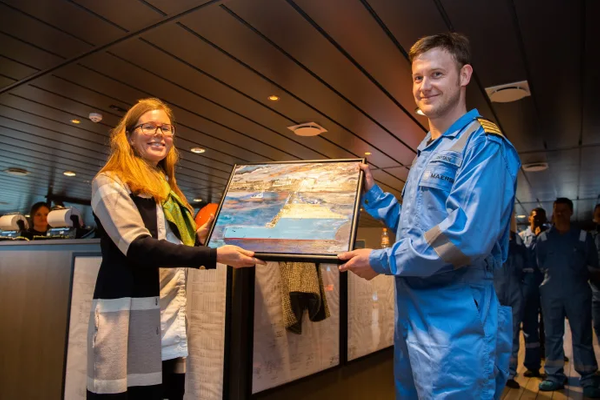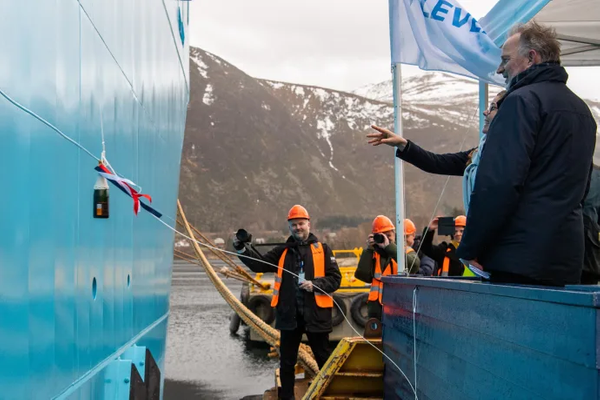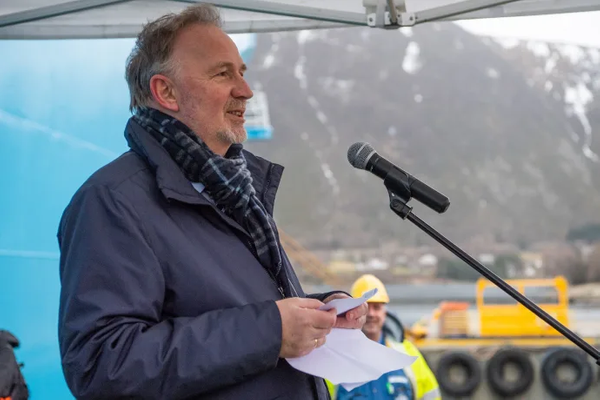 Maersk Maker, the sixth and last of a series of six anchor handlers for Maersk Supply Service A/S, was delivered from Norwegian shipyard Kleven on Thursday.
Built for operation in deepsea depths, the M-series vessel Maersk Maker had a naming ceremony at Kleven yard, with Rikke Eskjær as godmother. The vessel will leave Kleven in a few days, heading to Aberdeen and the spot market in the North Sea.
Maersk Maker is of the Salt 200 type and has an open deck area of more than 800m2, with 102m2 covered deck area as well. She is also equipped with anchor handling winch of 450 tons. This is placed in a closed garage so that the crew and equipment are protected from the rough surrounding the vessel occasionally operates in. Maersk Maker has ice class and is also prepared for remotely operated vehicle (ROV) operations and oil cleanup operations. The traction to the vessel is measured at 260 tons.
Chief Executive Officer Steen S. Karstensen, Maersk Supply Service, said, "As some of the newest vessels operating in the offshore support vessel industry, the M-class series have proven their highly advanced capabilities from the moment of delivery. These vessels are building impressive track records within a range of services and we've received positive feedback from our customers around the world."
Olav Nakken, CEO of Kleven Verft AS, said, "The project has been very important for Kleven as well as for all subcontractors who have been involved. Maersk is a quality and safety conscious customer whom we have learned a lot from, especially with focus on HSE and initiation of machinery system."
"As the Starfish fleet is complete, we take a goodbye with Maersk for now, and of course we wish them welcome back."